Sponsors: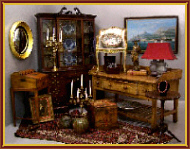 One of a Kind Antiques
HOMEPAGE click HERE
Antiques Price Guide click HERE


---
interiordecoratordesign.com
Homepage click HERE
---
Alabama Interior Decorators
Alaska Interior Decorators
Arizona Interior Decorators
Arkanas Interior Decorators
Articles Show House Blogs
Articles Show Houses Gardens
California Interior Designers
Canadian Interior Decorators Pg 2
Canadian Interior Design Firms
Colorado Interior Decorators
Connecticut Interior Designers
Delaware Interior Decorators
Events Calendar 2009
Feng Sui Interior consultants
Florida Interior Decorators
French Interior Decorators
Georgia Interior Designers
German Interior Design
Hawaii Interior Designers
Hiring a Designer or Decorator?
Idaho Interior Decorators
Illinois Interior Decorators
Indiana Interior Decorators
Interior Design Centers
Interior Design Education
Iowa Interior Decorators
Italian Interior Decorators
Kansas Interior Decorators
Kentucky Interior Decorators
Louisiana Interior Decorators
Magazines Interior Decorating
Maine Interior Decorators
Maryland Interior Decorators
Massachusetts Interior Designers
Michigan Interior Decorators
Minnesota Interior Decorators
Mississippi Interior Decorators
Missouri Interior Decorators
Montana Interior Decorators
Nebraska Interior Decorators
Nevada Interior Decorators
New Hampshire Architects
New Hampshire Interior Decorators
New Jersey Interior Decorators
New Mexico Interior Decorators
New York Decorators
North Carolina Interior Decorators
North Dakota Interior Decorators
Norwegian Designers Decorators
Ohio Interior Decorators
Oklahoma Interior Decorators
Oregon Interior Decorators
Pennsylvania Interior Decorators
Puerto Interior Decorators
Rhode Island Designers
South Carolina Interior Decorators
South Dakota Interior Decorators
Tennessee Interior Decorators
Texas Interior Designers
UK Interior Decorators
Utah Interior Decorators
Vermont Interior Designers
Virgin Islands Interior Decorators
Virginia Interior Decorators
Washington Interior Designers
West Virginia Interior Decorators
Wisconsin Interior Decorators
Wyoming Interior Decorators
---
External Links
Decorator Show Houses
--HOME PAGE
Antique Dealer Shows
International Antique Dealers Shows
SEARCH SITE HERE
SOURCES
---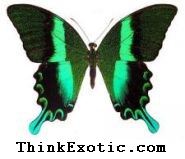 ---
interiordecoratordesign.com
Illinois Interior Decorators
Source for Illinois designers, interior exterior decorating jobs, locators. Videos and blogs for choosing when and how a designers custom design services work and what to look for. Guides to landscaping contractors, professional home nursery and apartment design awards. Commerical restaurant redesigning, architectural improvement, including space planning, lighting, and design makeovers. IL history, membership council directories for counties, towns, neighborhoods and cities. Industry organization events, member directory, education, schools, news books, magazines, articles, registry, feng shui, along with color consultant lifestyle solutions kitchens, furniture, fabrics, bedroom, bath and window treatments, and landscape design.
Illinios dessigner show house "Under one Roof" http://interiordec.about.com/cs/designershowhouse/a/showhouselist_4.htm
Lake Forest Show Houses and Gardens http://lakeforestshowhouse.com/
LAKE FOREST LAKE BLUFF COMMUNITY CALENDAR http://www.lflbchamber.com/calendar/nc042008s.htm
Illinois History http://en.wikipedia.org/wiki/History_of_Illinois
Illinois  Interior Design Colleges and Universities. http://www.uscollegesearch.org/illinois-interior-design-colleges.html
Illinois School of Architecture  http://brc.arch.uiuc.edu/aiaces/marcOnline.htm
Chicago Illinois  chapter American Society of Interior Designers http://www.asidillinois.com/
Illinios decorating jobs locater http://jobs.findtarget.com/location/decorating/illinois/
Illinois  Interior Design Technical Schools: http://www.technical-schools-guide.com/interiordesign-schools.html
International Interior Design Association of Illinois  http://www.iida-ilchap.org/
Interior design school http://en.wikipedia.org/wiki/International_Interior_Design_Association
Article on decorating a Illinois House with photographs http://www.hgtv.com/hgtv/dc_design_other/article/0,,HGTV_3379_1393718,00.html
Illinois architectural video http://archfilms.com/
Top ten decorating magazines http://interiordec.about.com/od/magazines/tp/top_magazines.htm
Kitchen planning quide http://www.betterkitchens.com/REMODELING/planningguide.htm
List of some of the best INTERIOR DESIGNERS in Illinois
A Springer Interiors 633 N Lombard St. Oak Park, IL (708)848-6240
ASI Interiors 230 W Huron St. #4NW Chicago, IL 60610 (312)337-5797
Arlene Semel & Assocs 223 W Erie St. Chicago, IL 60610 (312)640-0000
Barbara Pallat Interiors 8532 Heather Dr. Burr Ridge, IL 60527 (630)325-8572
CB Interiors 717 Maplewood Ct. Willowbrook, IL 60527 (630)325-4532
CJ Fountaine Interiors 1225 Berkley Rd. Lake Zurich, IL 60047 (847)540-6568
Carol Caz Environmental Design 1909 W Farwell Ave. Chicago, IL 60626 (773)262-3554
Design III Interiors 2211 N Elston Ave. Chicago, IL 60614 (773)394-9700
Design Insight 616 W Fulton St. #512 Chicago, IL 60661 (773)209-1488
Designing Edge 907 N Elm St. #100 Hinsdale, IL 60521 (630)850-8001
Designs Of The Interior 1035 W Lake St. Oak Park, IL 60301 (708)848-4280
Designs Of The Interior 572 Lincoln Ave. Winnetka, IL 60093 (847)446-3684
Eva Quateman Interiors 399 W Fullerton Pkwy. Chicago, IL 60614 (773)472-0522
Ewing Design Group 1867 N Bissell St. #A Chicago, IL 60614 (312)493-6801
Failor Interior Design 407 N Lombard Ave. Oak Park, IL 60302 (708)383-4546
Glen Lusby Interiors 1800 W Roscoe #317 Chicago, IL 60657 (773)935-6056
Gray & Walter Assocs 159 W Kinzie St. Chicago, IL 60610 (312)329-1007
Gregga Jordan Smieszny 1255 N State Pkwy. Chicago, IL 60610 (312)787-0017
Griswold Heckel & Kelly Assocs 55 W Wacker Dr. Chicago, IL 60601 (312)263-6605
Hernandez & Wood Interior Design 1122 Chicago Ave. Oak Park, IL 60302 (708)848-7223
Inside Design Downers Grove, IL (630)515-9311
Interior Minded 165 N Canal #1019 Chicago, IL 60606 (312)925-3879
Interior Planning & Design 28 W 280 Picardy Ct. Winfield, IL 60190 (630)293-5544
Interior Solutions 500 Ravine Rd. Hinsdale, IL 60521 (630)986-0166
J Corbett Interiors 564 Brian Dr. Manteno, IL 60950 (815)341-0787
James E Ruud 1410 N State Pkwy. #22B Chicago, IL (312)573-1951
John Robert Wiltgen Design 70 W Hubbard #205 Chicago, IL 60610 (312)744-1151
Lagrange Mann Interiors 605 N Michigan Ave. Chicago, IL 60611 (312)751-8727
Langland Design Studio 15110 S Kildare Ave. Midlothian, IL 60445 (708)687-8753
Laura Barnett Designs 213 W Institute Pl. #706 Chicago, IL 60610 (312)654-1706
Lauren Seaman Enslin Design 200 E Delaware Pl. #33E Chicago, IL 60611 (312)944-1999
Liberty Kitchen & Designs 13990 Rockland Rd. Libertyville, IL 60048 (847)367-0025
Lois Gries Interior Design 400 N Lasalle Dr. #4402 Chicago, IL 60610 (312)222-9202
Loren Reid Seaman & Assoc 16085 W Buckley Rd. Libertyville, IL 60048 (847)247-9494
Merilee Elliott Interiors 940 Merchandise Mart Chicago, IL 60654 (312)222-1313
Michael Richman Interiors 70 W Hubbard St. #305 Chicago, IL 60610 (312)755-1551
Nate Berkus Assocs 311 W Superior St. #110 Chicago, IL 60610 (312)642-0404
Page One Interiors 320 E Main St. Barrington, IL 60010 (847)382-1001
Patti Ebright Design 397 Downing Rd. Riverside, IL 60546 (708)443-5757
Phyllis Hill Design 2717 N Mildred Chicago, IL 60614 (773)975-7300
Piconke Smith Design 3841 Vardon Ct. Woodridge, IL 60517 (630)637-0695
Powell Kleinschmidt 645 N Michigan Ave. #810 Chicago, IL 60611 (312)642-6450
Red Sea Design 2105 N Hudson St. Chicago, IL 60614 (312)952-6364
Richar Interiors 1244 N Wells St. Chicago, IL 60610 (312)951-0924
Richard Menna Design 220 W Kinzie St. Chicago, IL 60610 (312)644-8153
Rosalinda's Interiors 11010 Fawn Creek Lane Orland Park, IL 60467 (708)275-9039
Susan Fredman & Assocs 425 Huehl Rd. #6B Northbrook, IL 60062 (847)509-4121
Suzanne Maviano Designed Interiors 171 N Delaplaine Rd. Riverside, IL 60546 (708)447-7651
Tracy Olson Interior Design 237 Clinton Ave. Oak Park, IL 60302 (312)388-9701
Zinteriors 8414 Carriage Greens Dr. Darien, IL 60561 (630)985-8242 

List of some of the fabrics and material sources for bath, drapes, curtains, upholstery,  in Illinois
Quilts Crafts & More RR 1 Box 185a Arthur, IL 61911-9523 217-543-2702
Quilting Books Unlimited 1911 W Wilson St Batavia, IL 60510-1680 603-406-0237
Quilts Across America RR 2 Carlinville, IL 62626-9801 217-854-2209
Quiltmaster Incorporated 1 S Wisconsin St Carpentersville, IL 60110-2697 847-426-6741
Quilters Resource Inc 2211 N Elston Ave Chicago, IL 60614-2900 312-278-5695
Quiltex Co The The Apparel Ctr Chicago, IL 60654 312-644-0042
Vogue Fabrics 651 W. Roosevelt Rd. Chicago, IL
Quilt Crossing Company 1719 W Woodside Dr Dunlap, IL 61525-9572 309-243-9028
Vogue Fabrics 718 Main Evanston, IL 60201 847-864-9600
Quilters Thimble The 17 S Van Buren Ave Freeport, IL 61032-4225 815-235-1892
Calico Creations 1108 4th Street Fulton, Illinois 61252 815.589.2221
Quilt Quarter 100 N State St Geneseo, IL 61254-1346 309-944-2693
Quilted Fox The 322 Hamilton St Geneva, IL 60134-2135 708-232-4888
The Cottage Quilt Shop 1221 S. 16th Street Herrin, IL 62948 618-988-8742
Quilted Treasures 209 E Main St Lena, IL 61048-8818 815-369-9104
Fancyworks 104 N. Main Marissa, IL 62257 618-295-2909
Quilts By Martha 4326 River Dr Moline, IL 61265-1733 309-762-8503
Quilts By The Oz 1626 5th AveMoline, IL 61265-7909 309-762-9673
Quilt Corner The Field Shopping Center Morton, IL 61550-1550 309-263-7114 
Tonnot Pickers Fabrics 5926 Dempster Morton Grove, IL 60053 847-966-1882
Quilters Corner 310 S 12th St # Vrn Mount Vernon, IL 62864-3802 618-244-9171
Stitches N Stuffing Naperville IL
Stitches & Stuffing Ogden Ave. & Royal St. George Dr. Naperville, IL 630/420-7050
Quilters Cotton Co 7046 W 157th St Orland Park, IL 60462-5231 708-614-7744
Prints Charming II 1905 Plum Grove Road Palatine, IL 60067 (847)202-5602
Quilters Heaven 1007 S Main St Pinckneyville, IL 62274-1771 618-357-5531
Hand-Sewn Touch 601 W. Lockport St. Plainfield, IL 60544 815/436-6236
Peace & Applique 145 E. Main Street Rochester, IL62563 217/498-6771
Quilt Rack Inc 1512 Prophetstown Rd Rock Falls, IL 61071-1069 815-625-4393
Quilts By Carol 916 W Jackson St Sullivan, IL 61951-1238 217-728-4511
Quilt Studio The 114 W Calhoun St Woodstock, IL 60098-3219 815-338-1212

List of some of the best Illinois Landscape Architects for construction law - architectural modeling and delineation, architectural photography, questions on building materials, building products, construction insurance and bonds
Bach & Associates Landscape Architecture 1058 WESTBERRY COURT LAKE ZURICH, IL 60047-1400
Phone: 847 726 8477 Fax: 847 726 8074 
BauerLatoza Studio 2241 S. Wabash Avenue Chicago, IL 60616  Phone 312 567 1000 Fax 312 567 9690 
Joanne Bauer and Bill Latoza founded BauerLatoza Studio in 1990 to bring together their expertise in architecture, historic preservation, planning, landscape architecture and urban design. A major force behind the development and growth of BauerLatoza Studio is the assertion that architecture has a special obligation to be an integral part of the communities which it serves. Two aspects of their approach to the design and business of architecture distinguish BauerLatoza Studio:
Blanford Designs 575 West Crossoads Parkway Bolingbrook, IL 60440Phone: (630) 771-0715 Fax: (630) 771-0779
Camiros, Ltd. 411 South Wells Suite 400 Chicago, Illinois 60607  Phone: (312) 922-9211 Fax: (312) 922-9689
CYLA Design Associates, Inc. 412 Madison Street Oak Park, IL 60302 Phone: (708) 524-1484 Fax: (708) 524-1686
Feller Landscape Group 1N 282 Park blvd Glen Ellyn (County: Dupage) IL 60137
Telephone: 630-858-8485 Fax: 630-858-8493 Email: Ken@fellerlandscape.com States: Illinois DuPage County
Description: 25 Year old Landscape design/bulid company,specializing in Restoration, new design, commercial and residential. low voltage (12V)lighting commerical and residential.
Terry Guen Design Associates, Inc. 521 W. Superior St.; #327 Chicago (County: Cook) IL 60610
Telephone: 3123379145 Fax: 3123379146 Email: tgda@tgda.net 
Description: Landscape Architecture - Planning - Urban Design - Ecological Analisys
TGDA is an award-winning landscape and urban design firm based in Chicago. We work closely with clients and local comunities to create beautiful environments that people love and urban places where the human spirit can reconnect with nature. We promote sustainable design and environmental education as part of a strategy for the long term management of our built environment.
Douglas Hoerr Landscape Architecture, Inc. 850 W. Jackson Blvd., Suite 800 Chicago, Illinois 60607 
Telephone: 312 492 6501 Fax: 312 492 7101 
DHLA is a unique, design-only studio that combines dimensional thinking with innovative horticulture to produce exterior designs that are delightful at first glance and grow richer season after season. Our studio consists of 13 landscape architects, 2 architects, 3 horticulturists, 1 graphic designer, 3 administrative people and 1 intern. We maintain a diverse body of work including residential homes & developments, parks & streetscapes, campuses, retail developments, and corporate headquarters. 
Hitchcock Design Group 180 North Wacker Drive, Suite 003 Chicago, Illinois 60606Phone: 312.634.2100 Fax: 312.634.2101 
Hitchcock Design Group is an experienced team of resourceful and award-winning landscape architects and land planners. Since we first opened our doors in 1980 in Naperville, Illinois, we have been committed to creating better places in which to live, learn, work and play. Our goal is to improve the value of our clients' land resources in a way that advances their missions and improves their communities. We are proud of the long-term relationships we have developed with our clients through creative and responsive advocacy. These relationships have helped us earn a reputation for getting noteworthy projects built in each industry we serve...Urban Planning & Design, Recreation, Education, Healthcare, Commercial Real Estate, Residential Real Estate and Corporate Property Development.
Douglas Hoerr Landscape Architecture, Inc. - 850 W. Jackson Blvd, Suite 800 Chicago (County: Cook) IL 60607
Telephone: 312-492-6501 Fax: 312-492-7101 Email: info@douglashoerr.com States: nationally
Description: Douglas Hoerr Landscape Architecture is an award-winning design firm that combines dimensional thinking with innovative horticulture. Our spaces are urban, suburban, public and private. We complete projects all over the country, designing everything from municipal cityscapes and complex city lots to country estates, academic campuses and corporate office parks. Based in Chicago, Illinois, we are comprised of a talented staff of 28 landscape architects, designers, horticulturists, an architect, and LEED® accredited professionals who create significant, memorable experiences through landscape design. Our designs reflect our belief in the power of horticulture to transform exterior spaces into vibrant, peopled places. Our passion for green solutions is evident in our leadership in Chicago\'s nationally-recognized green roof efforts and in our reputation for ensuring exceptional craftsmanship in every landscape we design. 
Jacobs/Ryan Associates 1527 N. Sandburg Terrace Chicago, IL 60610 Phone: (312) 664-3217 Fax: (312) 337-1550
Since 1976, JRA has provided professional landscape architectural consulting services including landscape architecture, urban design and site planning along with associated areas of specialization. Throughout our 25-year history we have consulted to architects, engineers and planners, municipalities and institutions, developers and individual owners.
Land Design Collaborative, Inc. - 5142 Main Street Skokie (County: Cook) IL 60077
Telephone: 847-329-9777 Fax: 847-329-9779 Email: ldc@landdesigncollaborative.com States: Illinois and surrounding states
Description: LDC provides professional planning and design services in the areas of urban design, landscape architecture, site planning, parks and recreation, and streetscapes. The firm offers a full range of services, including program development, analysis, concept development, master plans, construction documents, and construction phase services.
Martin Design Partnership, Ltd. 335 North River Street, Suite 201 Batavia, Il 60510 Phone: 630.482.2532 Fax: 630.482.2536
Masters Backyard Golfscapes34969 N.Linden Ave Grayslake (county: Lake) Ill 60030
telephone: 847/804-5657 email: johnroddam@earthlink.net Illinois
We are a totally independent company that designs backyard putting greens. We work inconjunction with a major firm of landscapers to create your "Backyard Golfscape".
Peter Lindsay Schaudt Landscape Architect, Inc. 410 South Michigan Avenue Suite 612 Chicago, IL 60605 Phone: 312.922.9090 Fax: 312.922.0536 
Scott Byron & Company 30088 North Skokie Highway Lake Bluff, IL 60044-1112 Phone (847) 689-0266 Fax (847) 689-0277 
We Care About What We Craft. Scott Byron & Co. is an award-winning landscape architectural company that operates on this principle: "We take care of all the details for you." We are driven by service and dedicated to quality. Executing a project that meets your highest expectations and personal needs is our goal. We want you to expect the most from us. When it comes to the attractiveness of your property, you should expect the best and that's exactly what we aim to deliver. We are a total care team. Design: The process of creating an environment you are proud of and in which you can live or work comfortably. Construction: Insuring your design and plant investment while sustaining the beauty of your landscape, allowing it to mature over time.
Site Design Group 888 S. Michigan Avenue Suite 1000 Chicago, IL 60605phone 312.427.7240 fax 312.427.7241
Every project is a collaborative effort. Ideas generated from a multitude of sources begin to generate into a single strong concept through research, dialogue and graphics. With any given project, we utilize a design process predicated on understanding the past, current and future needs of a given community or environment. Through accurate inventory, analysis and coordination of information, the design solutions result in beautiful and functional exterior spaces and facilities. By visualizing and communicating spatial experiences with our clients and community constituents throughout the planning and landscape architecture process, we clearly identify design concepts that might be implemented in any of our projects. Site Design Group, Ltd. is committed to excellence in landscape architecture, urban design and architecture through preparation, awareness and sensitivity to each project.
Skoog Landscape & Design 330 North Calvert Chadwick, Illinois 61014 Tel.(815) 684-5161 Fax (815) 684-5011
Upland Design, LTD 803 N. Bartlett Ave Plainfield, Illinois 60544phone: 815.254.0091 fax: 815.254.6010
Black & Veatch Home office in Kansas City, Missouri.
Black & Veatch helps take the risk out of projects by providing outstanding people and worldclass information technology, project controls, and safety programs. No matter what the scope or location of your project, with Black & Veatch, you can expect success! Black & Veatch offers engineering, procurement, and construction services to the power, infrastructure, buildings, and process business sectors. 
Hammel Green and Abrahamson, Inc. Home office in Minneapolis, Minnesota.
HGA offers full-service architecture, engineering, interior design and landscape architecture nationwide 
Upland Design LTD 803 N. Bartlett Ave Plainfield (County: Will) IL 60544
Telephone: 815-254-0091 Fax: 815-254-6010 Email: info@uplanddesign.com States: Licensed in Illinois and Michigan
Description: We are landscape architects and park planners that primarily assist commercial and municipal clients. We specialize in recreation design, bikeway planning, site planning, landscape plans and ornamental gardens.
List of some of the best Illinois Architects  
Archiplan International, Ltd. 955 n. Plum Grove Road, Suite E Schaumburg (county: Cook) IL 60173
telephone: (847) 619-9555 fax: (847) 619-1440 email: ailtd@ailtd.net 
In addition to a full range of architectural services we also provide expertise in the following;*Code Analysis *Construction Management *Cost Analysis *Expert Witness Testimony *Facility Management *Handicap Accessibility Analysis *Interior Design and Space Planning *Land Planning *Market Feasibility Analysis *Site Inspection and Construction Observation *Solar Design and Analysis In conjunction with our wide range of expert consultants, we also make available these additional services: *Acoustical Engineering *Civil Engineering *Mechanical Engineering *Structural Engineering The firm's professional staff consists of licensed architects, interior designers and landscape designers supported by a well-rounded technical staff.We pride ourselves in delivering quality professional services rendered in a timely, accurate and efficient manner.
Architechniques, Ltd. 817 South Park Avenue Herrin (County: Williamson)IL 62948
Telephone: 618-942-6918 Fax: 618-942-6819 Email: general@architechniquesltd.com States: Illinois, Missouri 
Description: Since the inception of Architechniques, Ltd. as a professional service corporation in 1992, our company continues to earn recognition throughout the Southern Illinois region for the excellent architectural services we offer to state and local agencies, as well as commercial, industrial, health care, and ecclesiastical clients. We provide full Architectural services and use competent, licenced consultants for Engineering Services.
Baumark Architecture ° Planing ° Urban Design ° Interior Design . *Mexico *Chicago* Baumark is an efficient supplier that successfully solves each on of the problems posed by its customers. We use our knowledge, experience, research work, resources, and technology to always offer added value in each design, thus achieving satisfactory results and solutions that offer operability , productivity and greater number of benefits. Baum ark is headed by Juan Carlos Baumgartner a Mexican architect . Juan Carlos Baumgartner has extensive experience in design . He has worked with firms in Mexico an the United States .
Michael Buss Architects, Ltd. 8444 S 84th Ave. Hickory Hills (County: Cook): Il: 60457
Telephone: 708-458-4631 Fax: 708-458-4649 Email: mbartec@aol.com States: Illinois, Michigan, Wisconsin, Indiana
Description: Michael Buss Architects, Ltd. is a full service firm specializing in custom home plans. Narrow and difficult lots in Hinsdale, Western Springs, Clarndon Hills and LaGrange are our specialty. 
Bryce Hanna - Architect 2804 North Lakewood #204 Chicago IL 60657
Telephone: (773) 929-5426 Email: bryce@hanna-solutions.com States: Illinois
Description: Architect specializing in high-end, progressive architecture for commercial and residential clients.
Carow Architects Planners, LLC 114 W. Illinois St Chicago IL 60610
telephone: 312-661-1000 fax: 312-661-1394 email: info@carow.com All states
We have a strong history of providing fresh solutions to a wide range of design challenges within the public and private sectors. We ensure development of programs, site selection and building designs which best meet these issues and help build community understanding.
Cornerstone Architectural Group, Inc. 2000 West Main Street Suite IA St. Charles (County: Kane) IL 60174
Telephone: 630-940-3500 Fax: 630-940-3501 Email: info@cornerstone-architect.com States: Illinois, Arizona
Description: Innovative architectural firm specializing in high-end residential design.
COX DESIGN BUILD 16030 West Anna Drive Wadsworth (county: Lake) IL 60083
telephone: 847-855 9705 or 623 4452 fax: 847 855 9705 email: Coxdesignbuild@cs.com ILLINOIS AND SOUTHERN WISCONSIN
WE ARE LICENSED ARCHITECTS PROVIDING DISTINCTIVE DESIGNS AND BUILDING EXPERTISE IN CUSTOM RESIDENTIAL, INDUSTRIAL, COMMERICIAL AND INSTITUTIONAL PROJECTS. WE ALSO PROVIDE PROJECT MANAGEMENT AND ZONING EXPERTISE
Design Studio C Wildwood - By integrating formal architectural training and computer technology Design Studio C had developed "Asset Management Solutions", a program providing turn-key architecture design and facilities management consulting services.
DMA Architectsw NorthStar Studio 41 W Ontario Suite 319 Chicago IL 60610
telephone: 312.255.8085 fax: 312.642.4929 email: dma1@dmanorthstar.com USA/ Illinois
Firm Philosophy and Services-There are unique problems to every design / construction project. Each client has a specific set of goals. Understanding the welding of those concrete and ethereal objectives is part of what makes DMA Architect NorthStar Studio successful. Founded originally in 1984. The firm has always functioned with the interest of building long lasting client relationships, by meeting and exceeding client needs and expectations
Ehlke Lonigro Architects 3424 N. Old Arlington Heights Road Arlington Heights (county: Cook) IL 60004
telephone: 847-222-1245 fax: 847-222-1251 email: mlonigro@ehlkelonigro.com Illinois, Wisconsin
Ehlke Lonigro Architects is a professional architectural design firm providing both commercial and residential design. The firm offers a truly client focused approach to business that is characterized by responsiveness and a willingness to go beyond the client's expectations. E.L.A. is a design firm that develops unique yet realistic solutions to architectural design issues.
Ellerbe Beckett
Eastlake Studio
Farr Associates Architecture & Urban Design Chicago - Farr Associates has been in business for just over 8 years, winning recognition for its urban design and planning work and well as for work in historic preservation. The firm focuses on five closely related areas: Community and Neighborhood Planning, Historic Preservation, Transit-Oriented Design, Traditional Neighborhood Development, and Sustainable Design and Planning.
Fielding & Associates, Inc. To create environments which foster learning and community. 
Henneman Raufeisen and Associates, Inc.
Holabird & Root LLP Holabird & Root has been a leading architectural/engineering firm in Chicago, Illinois, since our founding in 1880. In response to a growing demand for our services, Holabird & Root established a full-service office in Rochester, Minnesota, in 1990. The firm maintains a staff of professional architects, engineers, interior and graphic designers, and support personnel.
Horner & Shifrin, Inc. Founded in 1933, Horner & Shifrin is a multidisciplinary professional services firm with offices in St. Louis, MO, and Belleville, IL, providing civil, structural, environmental, sanitary, and transportation engineering, as well as architectural, services. 
JENKINS, GREGORY H., ARCHITECT208 West Washington Street 1105 Chicago (county: Cook) Illinois 60606
telephone: 312.782.1002 fax: 312.782.1008 email: ghj@gregoryhjenkinsaia.com Illinois, Indiana, Michigan, Wisconsin
Member of the AIA. Credentials held by the NCARB. Serving Residential and Commercial clients in Chicago and throughout the Midwest. Personally or directly on the Internet. We would look forward to working with you
The Keating Group, P.C. Architecture 522 W. Wesley Wheaton (County: DuPage) IL 60187
Telephone: 630 260 3840 Fax: 630 260 3841 Email: john@thekeatinggroup.com States: Illinois, Wisconsin
Description: Award winning, full service architectural firm specializing in custom residential projects.
Linden Group Inc. 900 Ridge Road, Homewood IL 60430
telephone: 708-799-4400 fax: 708-799-4434 email: sfrancis@lindengroupinc.com Illinois, Indiana, Michigan, Colorado, Florida, Ohio -- Linden Group Inc. is a multi-talented organization providing land planning, landscape architecture, architectural design, construction documents, contract administration, interior design services and project management.
Lohan Associates 225 North Michigan Avenue Chicago IL 60601
telephone: 312-938-4455 fax: 312-938-0929 email: akempa@lohan.com International
Lohan Associates is a firm of architects, planners, and interior designers dedicated to providing services of professional excellence. With a concern for the total environment, our design philosophy is based on the belief that exceptional planning and design are the successful blending of functional, technical, economic, and aesthetic factors. We seek the appropriate balance among these factors. Architecture: Architectural design-Building system and product research -Specifications- Construction observation -Schedule control and phasing ** Interiors: Functional programming-Space programming-Interior design-Space planning-Graphic design-Sign systems-Specifications ** Planning:Land use and zoning studies-Development feasibility planning-Strategic facilities planning-Land use planning-Site master planning-Urban design
O'donnel, Wicklund, Pigozzi, and Peterson Architects Inc.
Perihelion, Ltd. Architecture and Design 100 East Chicago St., Suite 803 Elgin IL 60120 telephone: 847.695.7092 fax: 847.695.7765 email:epepa@perihelionarch.com We are a full service architecture firm specializing in custom residential and urban development projects.
PHN Architects 199 Town Square / Suite D: Wheaton IL 60187
telephone: 630-665-8400 fax: 630-665-8450 email: karen.l@phnarchitects.com Illinois, Indiana, Michigan, Iowa, Wisconsin PHN Architects is an award-winning, 27 person architectural firm located in Wheaton, Illinois. With over twenty-seven years experience in the design and construction of Recreational Facilities (Community Centers, Recreation/Fitness Centers, Aquatic Centers, Country Clubs, Public Golf Clubhouses), and Municipal Facilities, we are confident in our abilities to provide architectural services of the highest quality. 
SOM
Randall Architects 4538 North Spaulding Chicago IL 60625
Telephone: 773.267.8496 Fax: 773.267.5670 Email: abby@randallarchitects.com States: IL
Description: Providing full architectural and interior design services focusing on single-family homes. 
Richard Wade Architects, Inc. 301 North White Street, Suite C Frankfort IL 60423
telephone: 815-464-0001 fax: 815-464-0002 email: rpwade@richardwadearchitects.com Illinois, Wisconsin, Michigan, Indiana
Architectural, space planning, design-build, and interior design services for financial, commercial, manufacturing, institutional, residential, public, and corporate clients.
Wheeler Kearns
White & Borgognoni Architects, P.C. Inc. 212 North Illinois Avenue Carbondale (county: Jackson) IL 62901
telephone: 618-529-3691 fax: 618-529-2626 email: gailw@wb-architects.com Illinois, Missouri, 
White & Borgognoni is a full-service architectural firm established in 1980. For over twenty years W&B has been providing 
services for renovation and new construction for a variety of clients, including Educational, Municipal, Cultural, Commercial, Religious and Health Care facilities. W&B specialized in Historic Preservation and Cultural Resource projects. For specific examples of our design work
Wildesign Group Architects INc. 77 E. Crystal Lake Ave. Crystal Lake Illinois 60014
Telephone: 815-788-5388 Fax: 815-788-5389 Email: wildesign@sbcglobal.net States: Illinois
Description: Full Service Architecture for Churches and Ministry facilities
Williams Associates Architects, ltd. Wheaton -is a 31 person architectural firm in Wheaton, Illinois with over 30 years of experience in municipal, recreational, residential and commercial design and construction. Dedicated to the provision of high quality, elegant, and innovative design solutions, williams associates' visionary firm has won several awards as a direct result of its successful integration of the planning, design and construction professions.
Wilson Hodge & Groh - Architects and Engineers Serving Illinois communities since 1938 Wilson Hodge & Groh provides full service architectural services. Over 200 communities in the state of Illinois have had the "Wilson" name associated with their civic and educational facilities. 
Architectural Integrity, LLC 914 S. 4th St. Saint Charles(county: Kane) IL 60174
telephone: (630) 886-7952 email: jjones@arch-int.com 
Architectural Integrity, LLC is a full service architectural design company offering custom home design and light-commercial design. We, also, offer a complete computer-aided drafting service. 
Aura-Vista Architect, 503 Ohara Dr, Troy, IL 62294-2318 618-667-4980 
Charles E Miller Architect, 475 W Terra Cotta Ave, Crystal Lake, I 815-455-3221 
Davis L N Architect, 833 Main St, Mount Vernon, IL 62864-4107 618-242-6003 
Finch Architect/Walter P, 215 E Jackson St, Macomb, IL 61455-2201 309-833-3770 
Frank H Gary Architect Ltd, 445 N Wells St, Chicago, IL 60610-4512 312-222-1621 
Garber James B Architect, 117 E Partridge, Metamora, IL 61548 309-367-4954 
Hawthorne Architect Register, 9210 Maylnd Ave, Niles, IL 60714 708-966-0070 
Huff Architect Group, 1616 W Main St, Marion, IL 62959-1146 618-997-4328 
James E Collins Architect, 419 Randolph St, Oak Park, IL 60302-322 708-848-1686 
Lohan Field Architect, 219 S Dearborn St, Chicago, IL 60604-1702 312-986-0916 
Lollis G Dale Architect & Assoc Pc, 620 Ridge Rd, Tinley Park, IL 708-429-4242 
Mass Architect 400 N. May St. Suite #206: Chicago IL 60622
telephone: 312.666.4409 fax: 312.666.4410 
Olsen + Associates Architects 115 West Church Street Champaign (county: Champaign) IL 61820
telephone: 217 359-3453 fax: 217 359-7711 email: olsen@advancenet.net Illinois
Olsen + Associates Architects which is founded on the premise that good architecture is the result of sensitive design, human understanding, and awareness and respect for our environment. Established in January 1977, the firm prides itself in offering a comprehensive approach to architecture involving planning, design, construction documents, and project administration and construction management. Our work includes commercial architecture such as office, educational, religious, library, and medical facilities, as well as residential planning and design. Members of the firm are actively involved in environmental awareness and community improvement programs and share the belief that design excellence promotes and enhances the quality of our lives. 
Poole Architect/Warren E, 205 Prairie St, Greenfield, IL 62044-111 217-368-2943 
Renaissance Architect Inc, 600 W South Grand Ave, Springfield, IL 217-753-1585 
Ron Neggers & Associates, 1901 Raymond Dr., Ste. 18A, Northbrook, IL 60062, (847)562-0447, fax: (847)869-7957, email: rneggers@msn.com 
Rorem Ralph Architect Limited Aia, 117 N Linden, Essex, IL 60935 815-365-2802
Schultz Charles F Architect, 115 S Shabbona St, Streator, IL 61364 815-672-9495
Systems Strategies Group Inc Architect Systems, 1100 Lake St, Oak 708-524-3370
William Horne Architect, 1 Crystal Lake Plz, Crystal Lake, IL 6001 815-459-9356

List of Towns, and Counties, Cities, Neighborhoods and Villages in Illinois served by these designers and interior decorators
Counties: Adams Alexander Bond Boone Brown Bureau Calhoun Carroll Cass Champaign Christian Clark Clay Clinton Coles Cook Crawford Cumberland De Witt DeKalb Douglas DuPage Edgar Edwards Effingham Fayette Ford Franklin Fulton Gallatin Greene Grundy Hamilton Hancock Hardin Henderson Henry Iroquois Jackson Jasper Jefferson Jersey Jo Daviess Johnson Kane Kankakee Kendall Knox La SalleLake Lawrence Lee Livingston Logan Macon Macoupin Madison Marion Marshall Mason Massac McDonoughMcHenry McLean Menard Mercer Monroe Montgomery Morgan Moultrie Ogle Peoria Perry Piatt Pike PopePulaski Putnam Randolph Richland Rock Island Saline Sangamon Schuyler Scott Shelby St. Clair StarkStephenson Tazewell Union Vermilion Wabash Warren Washington Wayne White Whiteside Will Williamson Winnebago Woodford Cities: Akin Albany Albers Albion Alden Aledo Alexander Alexis Algonquin Alhambra Allendale Allerton Alma Alpha Alsey Alsip Altamont Alto Pass Alton Altona Alvin Amboy AMF O'Hare Anchor Ancona Andalusia Andover Anna Annapolis Annawan Antioch Apple River Arcola Arenzville Argenta Arlington ArlingtonHeights Armington Armstrong Aroma Park Arrowsmith Arthur Ashkum Ashland Ashley Ashmore Ashton Assumption Astoria Athens Atkinson Atlanta Atwater Atwood Auburn Augusta Aurora Ava Aviston Avon Baileyville Baldwin Bardolph Barnhill Barrington Barry Barstow Bartelso Bartlett Basco Batavia Batchtown Bath Baylis Beardstown Beason Beaverville Beckemeyer Bedford Park Beecher Beecher City Belknap Belle Rive Belleville Bellflower Bellmont Bellwood Belvidere Bement Benld Bensenville Benson Benton Berkeley Berwick Berwyn Bethalto Bethany Big Rock Biggsville Bingham Birds Bishop Hill Bismarck Blackstone Blandinsville Bloomingdale Bloomington Blue Island Blue Mound Bluff Springs Bluffs Bluford Boles Bolingbrook Bondville Bone Gap Bonfield Bonnie Boody Bourbonnais Bowen Braceville Bradford Bradley Braidwood Breese Bridgeport Bridgeview Brighton Brimfield Bristol Broadlands Broadview Brocton Brookfield Brookport Broughton Browning Browns Brownstown Brussels Bryant Buckingham Buckley Buckner Buda Buffalo Buffalo Grove Buffalo Prairie Bulpitt Buncombe Bunker Hill Burbank Bureau Burlington Burnside Burnt Prairie Bushnell Butler Byron Cabery Cache Cairo Caledonia Calhoun Calumet City Camargo Cambria Cambridge Camden Cameron Camp Grove Camp Point Campbell Hill Campus Canton Cantrall Capron Carbon Cliff Carbondale Carlinville Carlock Carlyle Carman Carmi Carol Stream Carpentersville Carrier Mills Carrollton Carterville Carthage Cary Casey Caseyville Castleton Catlin Cave in Rock Cedar Point Cedarville Centralia Cerro Gordo Chadwick Chambersburg Champaign Chana Chandlerville Channahon Chapin Charleston Chatham Chatsworth Chebanse Chenoa Cherry Cherry Valley Chester Chesterfield Chestnut Chicago Chicago Heights Chicago Ridge Chillicothe Chrisman Christopher Cicero Cisco Cisne Cissna Park Clare Claremont Clarendon Hills Clay City Clayton Claytonville Clifton Clinton Coal City Coal Valley Coatsburg Cobden Coello Coffeen Colchester Colfax Collinsville Collison Colona Colp Columbia Colusa Compton Concord Congerville Cooksville Cordova Cornell Cornland Cortland Cottage Hills Coulterville Country Club Hills Cowden Creal Springs Crescent City Crest Hill Creston Crete Creve Coeur Cropsey Crossville Crystal Lake Cuba Cullom Cutler Cypress Dahinda Dahlgren Dakota Dale Dallas City Dalton City Dalzell Dana Danforth Danvers Danville Darien Davis Davis Junction Dawson De Land De Soto Decatur Deer Creek Deer Grove Deerfield Dekalb Delavan Dennison Depue Des Plaines Dewey Dewitt Dieterich Divernon Dix Dixon Dolton Dongola Donnellson Donovan Dorsey Dover Dow Dowell Downers Grove Downs Du Bois Du Quoin Dundas Dundee Dunfermline Dunlap Dupo Durand Dwight Eagarville Earlville East Alton East Carondelet East Dubuque East Galesburg East Lynn East Moline East Peoria East Saint Louis Easton Eddyville Edelstein Edgewood Edinburg Edwards Edwardsville Effingham El Paso Elburn Eldena Eldorado Eldred Eleroy Elgin Elizabeth Elizabethtown Elk Grove Village Elkhart Elkville Ellery Elliott Ellis Grove Ellisville Ellsworth Elmhurst Elmwood Elmwood Park Elsah Elvaston Elwin Elwood Emden Emington Emma Energy Enfield Eola Equality Erie Esmond Essex Eureka Evanston Evansville Evergreen Park Ewing Fairbury Fairfield Fairmount Fairview Fairview Heights Farina Farmer City Farmersville Farmington Fenton Ferris Fiatt Fidelity Fieldon Fillmore Findlay Fisher Fithian Flanagan Flat Rock Flora Flossmoor Foosland Forest City Forest Park Forrest Forreston Forsyth Fort Sheridan Fowler Fox Lake Fox River Grove Fox Valley Frankfort Frankfort Heights Franklin Franklin Grove Franklin Park Frederick Freeburg Freeman Spur Freeport Fulton Fults Galatia Galena Galesburg Galt Galva Garden Prairie Gardner Gays Geff Geneseo Geneva Genoa Georgetown Gerlaw German Valley Germantown Gibson City Gifford Gilberts Gillespie Gilman Gilson Girard Gladstone Glasford Glen Carbon Glen Ellyn Glenarm Glencoe Glendale Heights Glenview Glenview NAS Glenwood Godfrey Golconda Golden Golden Eagle Golden Gate Golf Good Hope Goodfield Goodwine Goreville Gorham Grafton Grand Chain Grand Ridge Grand Tower Granite City Grant Park Grantsburg Granville Graymont Grayslake Grayville Great Lakes Green Valley Greenfield Greenup Greenview Greenville Gridley Griggsville Groveland Gurnee Hagarstown Hamburg Hamel Hamilton Hamletsburg Hammond Hampshire Hampton Hanna City Hanover Hanover Park Hardin Harmon Harrisburg Harristown Hartford Hartsburg Harvard Harvel Harvey Harwood Heights Havana Hazel Crest Hebron Hecker Henderson Hennepin Henning Henry Herald Herod Herrick Herrin Herscher Hettick Heyworth Hickory Hills Hidalgo Highland Highland Park Highwood Hillsboro Hillsdale Hillside Hillview Hinckley Hindsboro Hines Hinsdale Hoffman Hoffman Estates Holcomb Homer Hometown Homewood Hoopeston Hooppole Hopedale Hopkins Park Hoyleton Hudson Huey Hull Humboldt Hume Huntley Huntsville Hurst Hutsonville Illinois City Illiopolis Ina Indianola Industry Ingleside Ingraham Iola Ipava Iroquois Irving Irvington Island Lake Itasca Iuka Ivesdale Jacksonville Jacob Janesville Jerseyville Jewett Johnsonville Johnston City Joliet Jonesboro Joppa Joy Junction Justice Kampsville Kane Kaneville Kankakee Kansas Karbers Ridge Karnak Kasbeer Keenes Keensburg Keithsburg Kell Kempton Kenilworth Kenney Kent Kewanee Keyesport Kilbourne Kincaid Kinderhook Kingston Kingston Mines Kinmundy Kinsman Kirkland Kirkwood Knoxville La Fayette La Grange La Grange Park La Harpe La Moille La Place La Prairie La Rose La Salle Lacon Ladd Lafox Lake Bluff Lake Forest Lake Fork Lake in the Hills Lake Villa Lake Zurich Lakewood Lanark Lancaster Lane Lansing Latham Laura Lawndale Lawrenceville Le Roy Leaf River Lebanon Lee Lee Center Leland Lemont Lena Lenzburg Leonore Lerna Lewistown Lexington Liberty Libertyville Lima Lincoln Lincoln's New Salem Lincolnshire Lincolnwood Lindenwood Lisle Litchfield Literberry Little York Littleton Liverpool Livingston Loami Lockport Loda Logan Lomax Lombard London Mills Long Grove Long Point Longview Loogootee Loraine Lostant Louisville Lovejoy Loves Park Lovington Lowder Lowpoint Ludlow Lyndon Lynn Center Lyons Macedonia Machesney Park Mackinaw Macomb Macon Madison Maeystown Magnolia Mahomet Makanda Malden Malta Manchester Manhattan Manito Manlius Mansfield Manteno Maple Park Mapleton Maquon Marengo Marietta Marine Marion Marissa Mark Markham Maroa Marseilles Marshall Martinsville Martinton Maryville Mascoutah Mason Mason City Matherville Matteson Mattoon Maunie Maywood Mazon Mc Clure Mc Connell Mc Lean Mc Leansboro Mc Nabb Mechanicsburg Media Medinah Medora Melrose Park Melvin Menard Mendon Mendota Meredosia Merna Metamora Metcalf Metropolis Michael Middletown Midlothian Milan Milford Mill Shoals Millbrook Millcreek Milledgeville Miller City Millington Millstadt Milmine Milton Mineral Minier Minonk Minooka Mode Modesto Modoc Mokena Moline Momence Monee Monmouth Monroe Center Montgomery Monticello Montrose Mooseheart Moro Morris Morrison Morrisonville Morton Morton Grove Mossville Mound City Mounds Mount Auburn Mount Carmel Mount Carroll Mount Erie Mount Morris Mount Olive Mount Prospect Mount Pulaski Mount Sterling Mount Vernon Moweaqua Mozier Mt Zion Muddy Mulberry Grove Mulkeytown Muncie Mundelein Murdock Murphysboro Murrayville Nachusa Naperville Nashville Nason National Stock Yards Nauvoo Nebo Nelson Neoga Neponset New Athens New Baden New Bedford New Berlin New Boston New Burnside New Canton New Douglas New Haven New Holland New Lenox New Memphis New Salem New Windsor Newark Newman Newton Niantic Niles Nilwood Niota Noble Nokomis Nora Normal Norris Norris City North Aurora North Chicago North Henderson Northbrook O Fallon Oak Brook Oak Forest Oak Lawn Oak Park Oakdale Oakford Oakland Oakley Oakwood Oblong Oconee Odell Odin Ogden Oglesby Ohio Ohlman Okawville Olive Branch Olmsted Olney Olympia Fields Omaha Onarga Oneida Opdyke Opheim Oquawka Orangeville Oraville Oreana Oregon Orient Orion Orland Park Osco Oswego Ottawa Owaneco Ozark Palatine Palestine Palmer Palmyra Paloma Palos Heights Palos Hills Palos Park Pana Panama Papineau Paris Park Forest Park Ridge Parkersburg Patoka Patterson Paw Paw Pawnee Paxton Payson Pearl Pearl City Pecatonica Pekin Penfield Peoria Peoria Heights Peotone Percy Perks Perry Peru Pesotum Petersburg Philo Piasa Pierron Pinckneyville Piper City Pittsburg Pittsfield Plainfield Plainville Plano Plato Center Pleasant Hill Pleasant Plains Plymouth Pocahontas Polo Pomona Pontiac Poplar Grove Port Byron Posen Potomac Prairie City Prairie du Rocher Preemption Princeton Princeville Prophetstown Prospect Heights Pulaski Putnam Quincy Radom Raleigh Ramsey Rankin Ransom Rantoul Rapids City Raritan Raymond Red Bud Reddick Redmon Renault Reynolds Richmond Richton Park Richview Ridge Farm Ridgway Ridott Rinard Ringwood Rio River Forest River Grove Riverdale Riverside Riverton Roanoke Robbins Roberts Robinson Rochelle Rochester Rock City Rock Falls Rock Island Rockbridge Rockford Rockport Rockton Rockwood Rolling Meadows Rome Romeoville Roodhouse Rosamond Roscoe Roselle Roseville Rosiclare Rossville Round Lake Roxana Royal Royalton Rushville Russell Rutland Sadorus Sailor Springs Saint Anne Saint Augustine Saint Charles Saint David Saint Elmo Saint Francisville Saint Jacob Saint Joseph Saint Libory Saint Peter Sainte Marie Salem San Jose Sandoval Sandwich Saunemin Savanna Savoy Sawyerville Saybrook Scales Mound Schaumburg Scheller Schiller Park Sciota Scioto Mills Scott Air Force Base Scottville Seaton Seatonville Secor Seneca Serena Sesser Seward Seymour Shabbona Shannon Shattuc Shawneetown Sheffield Shelbyville Sheldon Sheridan Sherman Sherrard Shipman Shirland Shirley Shobonier Shorewood Shumway Sibley Sidell Sidney Sigel Silvis Simpson Sims Skokie Smithboro Smithfield Smithshire Smithton Solon Mills Somonauk Sorento South Beloit South Elgin South Holland South Pekin South Roxana South Wilmington Sparland Sparta Speer Spring Grove Spring Valley Springerton Springfield Standard Standard City Stanford Staunton Steeleville Steger Sterling Steward Stewardson Stillman Valley Stockland Stockton Stone Park Stonefort Stonington Stoy Strasburg Strawn Streamwood Streator Stronghurst Sublette Sugar Grove Sullivan Summerfield Summit Argo Sumner Sutter Sycamore Table Grove Tallula Tamaroa Tamms Tampico Taylor Ridge Taylor Springs Taylorville Techny Tennessee Teutopolis Texico Thawville Thayer Thebes Thomasboro Thompsonville Thomson Thornton Tilden Tilton Timewell Tinley Park Tiskilwa Toledo Tolono Toluca Tonica Topeka Toulon Tovey Towanda Tower Hill Tremont Trenton Trilla Triumph Trivoli Troy Troy Grove Tunnel Hill Tuscola Ullin Union Union Hill Unity Urbana Ursa Utica Valier Valmeyer Van Orin Vandalia Varna Venice Vergennes Vermilion Vermont Vernon Vernon Hills Verona Versailles Victoria Vienna Villa Grove Villa Park Villa Ridge Viola Virden Virgil Virginia Wadsworth Waggoner Walnut Walnut Hill Walsh Walshville Waltonville Wapella Warren Warrensburg Warrenville Warsaw Wasco Washburn Washington Wataga Waterloo Waterman Watseka Watson Wauconda Waukegan Waverly Wayne Wayne City Waynesville Wedron Weldon Wellington Wenona West Brooklyn West Chicago West Frankfort West Liberty West Point West Salem West Union West York Westchester Western Springs Westfield Westmont Westville Wheaton Wheeler Wheeling White Hall White Heath Whittington Williamsfield Williamsville Willisville Willow Hill Willow Springs Wilmette Wilmington Wilsonville Winchester Windsor Winfield Winnebago Winnetka Winslow Winthrop Harbor Witt Wolf Lake Wonder Lake Wood Dale Wood River Woodhull Woodland Woodlawn Woodridge Woodson Woodstock Woosung Worden Worth Wrights Wyanet Wyoming Xenia Yale Yates City Yorkville Zeigler Zion Towns: Bentley Chatsworth Cortland Mason Naples New Canton Nilwood Normal Otterville Shipman Sigel
Villages: Addieville Addison Adeline Albany Albers Alexis Algonquin Alhambra Allendale Allenville Allerton Alma Alorton Alpha Alsey Alsip Altona Alto Pass Alvin Anchor Andalusia Andover Annawan Antioch Apple River Arenzville Argenta Arlington Arlington Heights Armington Aroma Park Arrowsmith Arthur Ashkum Ashland Ashmore Ashton Astoria Atkinson Atwood Augusta Aviston Avon Baldwin Banner Bannockburn Bardolph Barrington Barrington Hills Bartelso Bartlett Bartonville Basco Batchtown Bath Baylis Bay View Gardens Beach Park Beaverville Beckemeyer Bedford Park Beecher Beecher City Belgium Belknap Belle Prairie City Belle Rive Bellevue Bellflower Bellmont Bellwood Bement Bensenville Benson Berkeley Berlin Bethalto Bethany Biggsville Big Rock Bingham Birds Bishop Hill Bismarck Blandinsville Bloomingdale Blue Mound Bluffs Bluford Bolingbrook Bondville Bone Gap Bonfield Bonnie Bourbonnais Bowen Braceville Bradford Bradley Bridgeview Brighton Brimfield Broadlands Broadview Broadwell Brocton Brookfield Brooklyn Broughton Browning Browns Brownstown Brussels Bryant Buckingham Buckley Buckner Buda Buffalo Buffalo Grove Bull Valley Bulpitt Buncombe Bureau Junction Burlington Burnham Prairie Burr Ridge Bush Butler Cabery Cahokia Caledonia Calhoun Calumet Park Camargo Cambria Cambridge Camden Campbell Hill Camp Point Campus Cantrall Capron Carbon Cliff Carbon Hill Carlock Carol Stream Carpentersville Carrier Mills Cary Caseyville Catlin Cave-In-Rock Cedar Point Cedarville Central City Cerro Gordo Chadwick Chandlerville Channahon Chapin Chatham Chebanse Cherry Cherry Valley Chesterfield Chicago Ridge Cisco Cisne Cissna Park Claremont Clarendon Hills Clay City Clayton Clear Lake Cleveland Clifton Coal City Coalton Coal Valley Coatsburg Cobden Coleta Colfax Colp Columbus Compton Concord Congerville Cooksville Cordova Cornell Coulterville Cowden Crainville Crescent City Creston Crestwood Crete Creve Coeur Crossville Cullom Cutler Cypress Dahlgren Dakota Dalton City Dalzell Damiansville Dana Danforth Danvers Darien Davis Davis Junction Dawson Deer Creek Deerfield Deer Grove Deer Park De Land De Pue De Soto Detroit DeWitt Diamond Dieterich Divernon Dix Dixmoor Dolton Dongola Donnellson Donovan Dorchester Dover Dowell Downers Grove Downs Du Bois Dunfermline Dunlap Dupo Durand Dwight Eagarville East Alton East Brooklyn East Cape Girardeau East Carondelet East Dundee East Galesburg East Gillespie East Hazel Crest Easton Eddyville Edgewood Edinburg Elburn El Dara Eldred Elizabeth Elizabethtown Elk Grove Village Elkhart Elkville Elliott Ellis Grove Ellisville Ellsworth Elmwood Park Elsah Elvaston Elwood Emden Emington Energy Enfield Equality Erie Essex Evansville Evergreen Park Ewing Exeter Fairmont City Fairmount Fairview Farina Farmersville Fayetteville Ferris Fidelity Fieldon Fillmore Findlay Fisher Fithian Flanagan Flat Rock Florence Flossmoor Foosland Ford Heights Forest City Forest Park Forest View Forrest Forreston Forsyth Fox Lake Fox River Grove Fox River Valley Gardens Frankfort Franklin Franklin Grove Franklin Park Freeburg Freeman Spur Fults Galatia Garden Prairie Gardner Garrett Gays Germantown Germantown Hills German Valley Gifford Gilberts Gladstone Glasford Glasgow Glen Carbon Glencoe Glendale Heights Glen Ellyn Glenview Glenwood Godfrey Godley Golden Golden Gate Golf Goodfield Good Hope Goreville Gorham Grand Ridge Grandview Grantfork Grant Park Granville Grayslake Green Oaks Greenup Green Valley Greenview Greenwood Gridley Gulf Port Gurnee Hainesville Hamburg Hamel Hammond Hampshire Hampton Hanaford Hanna City Hanover Hanover Park Hardin Harmon Harristown Hartford Hartsburg Harvel Harwood Heights Hawthorn Woods Hazel Crest Hebron Hecker Henderson Hennepin Henning Herrick Herscher Hettick Heyworth Hidalgo Hillcrest Hillsdale Hillside Hillview Hinckley Hindsboro Hinsdale Hodgkins Hoffman Hoffman Estates Holiday Hills Hollowayville Homer Homer Glen Homewood Hooppole Hopedale Hopewell Hopkins Park Hoyleton Hudson Huey Hull Humboldt Hume Huntley Hutsonville Illiopolis Ina Indian Creek Indian Head Park Indianola Industry Inverness Iola Ipava Iroquois Irving Irvington Irwin Island Lake Itasca Iuka Ivesdale Jeffersonville Jeisyville Jerome Jewett Johnsburg Johnsonville Joppa Joy Junction Junction City Justice Kampsville Kane Kangley Kansas Kappa Karnak Kaskaskia Keenes Keensburg Kell Kempton Kenilworth Kenney Keyesport Kilbourne Kildeer Kincaid Kinderhook Kingston Kingston Mines Kinsman Kirkland Kirkwood Ladd La Fayette La Grange La Grange ParkLake Barrington Lake Bluff Lake in the Hills Lakemoor Lake Villa Lakewood Lake Zurich La Moille Lansing La Prairie La Rose Latham Leaf River Lee Leland Lemont Lena Lenzburg Leonore Lerna Liberty Libertyville Lily Lake Lima Lincolnshire Lincolnwood Lindenhurst Lisbon Lisle Littleton Little York Liverpool Livingston Loami Loda Lomax Lombard London Mills Long Creek Long Grove Long Point Longview Loraine Lostant Louisville Lovington Ludlow Lyndon Lynnville Lynwood Lyons McCook McCullom Lake Macedonia Machesney Park Mackinaw McLean McNabb Maeystown Magnolia Mahomet Makanda Malden Malta Manchester Manhattan Manito Manlius Mansfield Manteno Maple Park Mapleton Maquon Marietta Marine Marissa Mark Martinton Maryville Matherville Matteson Maunie Maywood Mazon Mechanicsburg Media Medora Melrose Park Melvin Mendon Menominee Meredosia Merrionette Park Metamora Metcalf Mettawa Middletown Midlothian Milan Milford Mill Creek Milledgeville Millington Mill Shoals Millstadt Milton Mineral Minier Minooka Modesto Mokena Monee Montgomery Montrose Morrisonville Morton Morton Grove Mound Station Mount Auburn Mount Clare Mount Erie Mount Morris Mount Prospect Mount Zion Moweaqua Muddy Mulberry Grove Muncie Mundelein Murrayville Naplate Nebo Nelson Neponset Newark New Athens New Baden New Bedford New Berlin New Burnside New Douglas New Grand Chain New Haven New Holland New Lenox New Millford New Minden New Salem Niantic Niles Noble Nora Norridge Norris Norris City North Aurora North Barrington Northbrook North City Northfield North Henderson North Pekin North Riverside North Utica Norwood Oak Brook Oakdale Oakford Oak Grove Oak Lawn Oak Park Oakwood Oakwood Hills Oblong Oconee Odell Odin Ogden Ohio Ohlman Okawville Old Mill Creek Old Ripley Old Shawneetown Olmsted Olympia Fields Omaha Onarga Oquawka Orangeville Oreana Orion Orland Hills Orland Park Oswego Owaneco Palatine Palestine Palmer Palmyra Palos Park Panama Panola Papineau Parkersburg Park Forest Patoka Pawnee Paw Paw Paxton Payson Pearl Pearl City Pecatonica Peoria Heights Peotone Percy Perry Pesotum Phillipstown Philo Phoenix Pierron Pingree Grove Piper City Pittsburg Plainfield Plainville Pleasant Hill Pleasant Plains Plymouth Pocahontas Pontoon Beach Pontoosuc Poplar Grove Port Byron Posen Potomac Prairie City Prairie du Rocher Prairie Grove Princeville Pulaski Radom Raleigh Ramsey Rankin Ransom Rantoul Rapids City Raritan Raymond Reddick Redmon Reynolds Richmond Richton Park Richview Ridge Farm Ridgway Ridott Ringwood Rio Ripley Riverdale River Forest River Grove Riverside Riverton Riverwoods Roanoke Robbins Roberts Rochester Rockbridge Rock City Rockdale Rockton Rockwood Romeoville Roscoe Rose Hill Roselle Rosemont Roseville Rossville Round Lake Round Lake Beach Round Lake Heights Round LakePark Roxana Royal Royal Lakes Royalton Ruma Russellville Rutland Sadorus Sailor Springs St. Anne St. Augustine St. David Ste. Marie St. Jacob St. Johns St. Joseph St. Libory St. Peter Sandoval San Jose Sauget Sauk Village Saunemin Savoy Sawyerville Saybrook Scales Mound Schaumburg Schiller Park Schram City Sciota Scottville Seaton Seatonville Secor Seneca Shabbona Shannon Sheffield Sheldon Sheridan Sherman Sherrard Shiloh Shorewood Shumway Sibley Sidell Sidney Simpson Sims Skokie Sleepy Hollow Smithboro Smithfield Smithton Somonauk Sorento South Barrington South Chicago Heights South Elgin Southern View South Holland South Jacksonville South Pekin South Roxana South Wilmington Sparland Spaulding Spillertown Spring Bay Springerton Spring Grove Standard Standard City Stanford Steeleville Steger Steward Stewardson Stickney Stillman Valley Stockton Stonefort Stone Park Stonington Stoy Strasburg Strawn Streamwood Stronghurst Sublette Sugar Grove Summerfield Summit Sun River Terrace Swansea Symerton Table Grove Tallula Tamaroa Tamms Tampico Taylor Springs Tennessee Teutopolis Thawville Thayer Thebes Third Lake Thomasboro Thompsonville Thomson Thornton Tilden Tilton Timberlane Time Tinley Park Tiskilwa Toledo Tolono Tonica Topeka Tovey Towanda Tower Hill Tower Lakes Tremont Trout Valley Troy Grove Trowbridge Ullin Union Union Hill University Park Ursa Valier Valley City Valmeyer Varna Venedy Vergennes Vermilion Vermont Vernon Vernon Hills Verona Versailles Victoria Villa Park Viola Virgil Volo Wadsworth Waggoner Walnut Walnut Hill Walshville Waltonville Wapella Warren Warrensburg Washburn Washington Washington Park Wataga Waterman Watson Wauconda Wayne Wayne City Waynesville Weldon Wellington Wenonah West Brooklyn Westchester West City West Dundee Western Springs Westfield Westmont West Point West Salem Westville Wheeler Wheeling Whiteash White City Williamsfield Williamson Williamsville Willisville Willowbrook Willow Hill Willow Springs Wilmette Wilmington Wilsonville Windsor Winfield Winnebago Winnetka Winslow Winthrop Harbor Wonder Lake Woodhull Woodland Woodlawn Woodridge Woodson Worden Worth Wyanet Xenia Yale Yates City

Great source for Antiques and decorative accessories! This is a fine and diverse collection of period American and European furniture, paintings, silver, and estate jewelry from the 17th, 18th, 19th, and 20th Centuries. Modernism, Arts and Crafts. http://www.OneofaKindAntiques.com
---