Sponsors: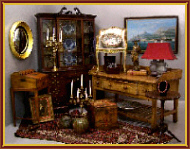 One of a Kind Antiques
HOMEPAGE click HERE
Antiques Price Guide click HERE


---
interiordecoratordesign.com
Homepage click HERE
---
Alabama Interior Decorators
Alaska Interior Decorators
Arizona Interior Decorators
Arkanas Interior Decorators
Articles Show House Blogs
Articles Show Houses Gardens
California Interior Designers
Canadian Interior Decorators Pg 2
Canadian Interior Design Firms
Colorado Interior Decorators
Connecticut Interior Designers
Delaware Interior Decorators
Events Calendar 2009
Feng Sui Interior consultants
Florida Interior Decorators
French Interior Decorators
Georgia Interior Designers
German Interior Design
Hawaii Interior Designers
Hiring a Designer or Decorator?
Idaho Interior Decorators
Illinois Interior Decorators
Indiana Interior Decorators
Interior Design Centers
Interior Design Education
Iowa Interior Decorators
Italian Interior Decorators
Kansas Interior Decorators
Kentucky Interior Decorators
Louisiana Interior Decorators
Magazines Interior Decorating
Maine Interior Decorators
Maryland Interior Decorators
Massachusetts Interior Designers
Michigan Interior Decorators
Minnesota Interior Decorators
Mississippi Interior Decorators
Missouri Interior Decorators
Montana Interior Decorators
Nebraska Interior Decorators
Nevada Interior Decorators
New Hampshire Architects
New Hampshire Interior Decorators
New Jersey Interior Decorators
New Mexico Interior Decorators
New York Decorators
North Carolina Interior Decorators
North Dakota Interior Decorators
Norwegian Designers Decorators
Ohio Interior Decorators
Oklahoma Interior Decorators
Oregon Interior Decorators
Pennsylvania Interior Decorators
Puerto Interior Decorators
Rhode Island Designers
South Carolina Interior Decorators
South Dakota Interior Decorators
Tennessee Interior Decorators
Texas Interior Designers
UK Interior Decorators
Utah Interior Decorators
Vermont Interior Designers
Virgin Islands Interior Decorators
Virginia Interior Decorators
Washington Interior Designers
West Virginia Interior Decorators
Wisconsin Interior Decorators
Wyoming Interior Decorators
---
External Links
Decorator Show Houses
--HOME PAGE
Antique Dealer Shows
International Antique Dealers Shows
SEARCH SITE HERE
SOURCES
---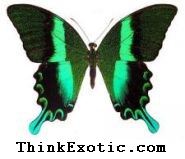 ---
interiordecoratordesign.com
Virgin Islands Interior Decorators
Architectural firms and Architects in the Virgin Islands:

Cacciamani & Rover King Cross St. St. Croix - St. Thomas, VI 00820 (340)332-3875
Douglas White Architect 6814 Estate Nazareth St. Thomas, VI 00802 (340)775-7843
e e fava architects, etc. c/o 54 broad street chas, sc 29401 st john, usvi, SC 00831 (843)723-5099
Emerich Associates - Architects 6672 Estate Harmony St. Thomas, VI 00802 (340)775-7077
INNOVATIONS by Design 9003 Havensight Mall, Suite 203 St. Thomas, VI 00802 (340)777-8046
TALLER LARJAS. LLC 20A Queen Street Christiansted, St. Croix U.S.V.I. Christiansted, VI 00820 (340)779-3039
Team Wilson Architecture P.O. Box 25795 Christiansted, St. Croix, VI 00824 (340)773-0508
The Seventh Wave Architecture Po Box 1077 St. John, VI 00831 (340)693-8044
ARCHITECTS, DESIGNERS & BUILDERS on ST. JOHN:

Architects & Designers
William Willigerod, P.C. (340) 776-0883 architecture + interiors
Coral Bay Design Build Ken & Rick Yolman (340) 779-7445 Architect Ken & Building Contractor Rick--brothers--work with you to create your island dream home. Architecture, construction, project management. New construction, additions, renovations, maintenance.
Robert Crane, AIA (340) 776-6356
A. Michael Milne, AIA barefoot architect, inc. (340) 693-7665
Mongoose Junction, PO Box 1772, St. John, USVI 00831
Michael I. Oxman & Associates Architect (340) 693-7665
Douglas White Architects Doug White, AIA (340) 693-5114 or (340) 775-7843
e. e. fava architects, etc. Ernest E.Fava (340) 775-1433 or (843) 723-5099
Builders
ABC Construction Andrew Barlas (340) 693-8710
Beautify Your Concrete Jim Hall (340) 693-0076
Blue Horizons Construction Eric Lambert (340) 779-4520
Breckenridge Custom Homes
(340) 715-0262 Construction services & management. Web-based project reports & pictures. Concrete testing. Established on-island builder. Our own concrete equipment. Licensed & fully insured.
Calcoda Construction Thomas Kozyn (340) 779-2504 General contractor with design options. USVI licensed & insured.
Caneel Construction Danny McElwee (340) 776-6023
Caribbean Custom Concrete Blair Peterson (340) 642-5331 Rick Meyer (340) 779-4529 Poured Structure Experts. Homes, retaining walls, cisterns, floors.
Carlson Construction Dave Carlson (340) 779-4419 The Marketplace
Cimmaron Builders Lumberyard Complex (340) 715-2666 Home builders
Paul Clementi, Stone Mason & Builder (307) 413-0030 Designed & built Casa Lisa stone house in Coral Bay, originated Villa d'Este project on Mammey Peak, many other projects on island & off.
Coral Bay Design Build Ken & Rick Yolman (340) 779-7445 Architect Ken & Building Contractor Rick--brothers--work with you to create your island dream home. Architecture, construction, project management. New construction, additions, renovations, maintenance.
Correa Excavating (340) 513-4143 appointment (340) 775-6126 office No job too large or too small.
Dail Cranford Construction Company (340) 514-3108 e-Mail: bill@dailcompany.com Professional construction, remodeling, general contracting, plumbing, architectural & management services. Combined construction experience of 68 years, 20 of those in the Caribbean.
Creative Builders (340) 693-7394 Lumberyard Complex
Steve Deischer (340) 776-6407
Errol Farrell (340) 779-4676
H I Construction, LLC (340) 693-7394 Lumberyard Complex
Innovative Builders, Inc. PO Box 1257, St. John, USVI 00831 David Holzman, (340) 693-5150 phone & fax Architectural Drafting & Construction of Force 10 homes. Full service design/build company, specializing in custom homes utilizing the Force 10 Engineered Building System to construct hurricane, earthquake, fire, termite & rot resistant homes.
Iroquois Builders (340) 775-6126 The Marketplace
Johnson Construction & Remodeling Robbie Johnson (340) 779-4660
Irvine Monsanto (340) 779-4635
Oliver Construction Jason Oliver, PO Box 1741, St. John, USVI 00831, (340) 779-4965 Finish carpentry, doors & windows, decks, kitchens, remodeling.
Jimmy Oyola (340) 693-7069
Trayser Construction, Inc. Fred Trayser (340) 777-3508
Nelson Uzelle (340) 693-854
Building Materials
Paradise Lumber & Hardware (340) 779-4190 phone (340) 779-4480 fax Centerline Road Windows, doors, roofs, gardens, pool, fans & much more.
St. John Cabinets & Interiors (340) 776-5252 The Marketplace Timeless beauty for your home.
St. John Hardware (340) 693-8780 phone (340) 776-6685 fax The Marketplace All building needs of homeowners & contractors.
Civil Engineers & Surveyors
BGM Engineers & Surveyors (340) 776-6770 phone (340) 693-7700 fax Greg Miller P.E., Ed Gibney R.L.S. Civil engineering, land surveying, construction management.
Best Winters Land Surveyors (800) 693-9339 Lumberyard Complex
Community Environmental Services, Inc. (800) 654-3342 Wastewater systems engineering. Licensed Civil Engineers specializing in small-scale (residential & small commercial) & large-scale (resorts, restaurants, condos, etc.) wastewater planning & design.
House Painting
JF Santa Painting (340) 693-5459
I & I Paint & Fiberglass (340) 693-5786 Stefan Cortello -- Commercial, Residential & Marine Painting. Fiberglass work.
Vezio Ricciardi (340) 776-6134 Fine custom house painting & specialty techniques. Caribbean specialist since 1992--30 years interior & exterior experience.
Interiors
Decisions Interiors (340) 715-4520 Tradewinds Building
Designs of Aqua Bay Mary Ellis (340) 693-8487 Leslie Whitney (508) 385-7614 Interior design. Fine furniture, art & accessories. Residential, hospitality & commercial.
George Hollander (340) 693-5793 Interior design & construction. Custom lighting. Furniture. Built-ins.
Landscape Services
Alfredo's Garden Center South Shore Road, Cruz Bay (340) 774-1655 Fruit trees, palms, shrubbery, ornamentals. Glazed & terracotta pots. Top soil, potting soil, Pro Mix, Metro Mix, Fertilizers, Mulch & more.
Alfredo's Landscaping & Garden Maintenance Fish Bay Alfredo del Olmo, Proprietor (340) 513-2971 cell phone (340) 693-9373 office phone Licensed. Design & installation, irrigation systems, erosion control, stone work.
Artistic Landscaping Guavaberry Farms, Fish Bay (340) 690-3455 Landscape design, installation & maintenance. Island experience 25 years.
Coral Bay Garden Center Coral Bay (340) 693-5579 Home of Josephine's Greens. Landscape design, installation, irrigation & maintenance. Pots. Providing service for more than 20 years.
PropertyKing, Inc. (340) 643-6348 (340) 643-0163 Professional Landscape Design, Maintenance & Irrigation Services--serving all of St. John.
St. Jan Botanica (340) 513-9913 Landscape design & installation, RAINBIRD irrigation systems, VISTA outdoor lighting, AQUASAFE septic systems.

---