Sponsors: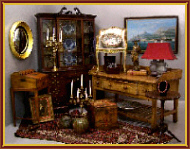 One of a Kind Antiques
HOMEPAGE click HERE
Antiques Price Guide click HERE


---
interiordecoratordesign.com
Homepage click HERE
---
Alabama Interior Decorators
Alaska Interior Decorators
Arizona Interior Decorators
Arkanas Interior Decorators
Articles Show House Blogs
Articles Show Houses Gardens
California Interior Designers
Canadian Interior Decorators Pg 2
Canadian Interior Design Firms
Colorado Interior Decorators
Connecticut Interior Designers
Delaware Interior Decorators
Events Calendar 2009
Feng Sui Interior consultants
Florida Interior Decorators
French Interior Decorators
Georgia Interior Designers
German Interior Design
Hawaii Interior Designers
Hiring a Designer or Decorator?
Idaho Interior Decorators
Illinois Interior Decorators
Indiana Interior Decorators
Interior Design Centers
Interior Design Education
Iowa Interior Decorators
Italian Interior Decorators
Kansas Interior Decorators
Kentucky Interior Decorators
Louisiana Interior Decorators
Magazines Interior Decorating
Maine Interior Decorators
Maryland Interior Decorators
Massachusetts Interior Designers
Michigan Interior Decorators
Minnesota Interior Decorators
Mississippi Interior Decorators
Missouri Interior Decorators
Montana Interior Decorators
Nebraska Interior Decorators
Nevada Interior Decorators
New Hampshire Architects
New Hampshire Interior Decorators
New Jersey Interior Decorators
New Mexico Interior Decorators
New York Decorators
North Carolina Interior Decorators
North Dakota Interior Decorators
Norwegian Designers Decorators
Ohio Interior Decorators
Oklahoma Interior Decorators
Oregon Interior Decorators
Pennsylvania Interior Decorators
Puerto Interior Decorators
Rhode Island Designers
South Carolina Interior Decorators
South Dakota Interior Decorators
Tennessee Interior Decorators
Texas Interior Designers
UK Interior Decorators
Utah Interior Decorators
Vermont Interior Designers
Virgin Islands Interior Decorators
Virginia Interior Decorators
Washington Interior Designers
West Virginia Interior Decorators
Wisconsin Interior Decorators
Wyoming Interior Decorators
---
External Links
Decorator Show Houses
--HOME PAGE
Antique Dealer Shows
International Antique Dealers Shows
SEARCH SITE HERE
SOURCES
---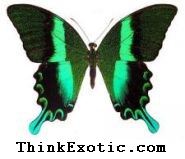 ---
interiordecoratordesign.com
Magazines Interior Decorating
Architectural Home Design Home and Garden Decorating Magazines:

Accent Home & Garden
6 issues per year Accent Home & Garden is a bimonthly magazine focusing on architecture, interior and landscape design, decor, food and wine in northern New England. With a focus on New Hampshire, Southern Maine and Northern Massachusetts, Accent Home and Garden's detailed features and experienced editors and columnists bring a taste of New England charm into their work and give this great home and garden magazine a unique appeal.
Architectural Digest
12 issues per year Takes you inside the world's most beautiful homes. With stunning photography and the best writers, it is the premier interior design magazine, featuring classic and contemporary styles.
Atlanta Homes & Lifestyles
12 issues per year Atlanta Homes and Lifestyles is Atlanta's premier lifestyle magazine featuring homes, interior design, decorating, art, architecture, gardening and entertainment. The American beauty of the deep south is celebrated on every page.
Better Homes & Gardens
24 issues per year America's favorite home and family magazine.
Boca Design & Architectural Review
5 issues per year Published five times a year, Boca Design and Architectural Review showcases interiors created by the area's leading designers.
British House & Garden
12 issues per year British House & Garden is Britain's leading up-market home decoration title. Each issue of House & Garden includes inspirational interior design and decoration ideas, beautiful gardens, celebrity homes and extensive coverage of travel food and wine from around the world. House & Garden is a source of inspiration for those who are passionate about the way they live.
Canadian Home & Country
6 issues per year Canadian Home & CountryWhether you live in a house, an apartment, or a converted barn, if you've ever dreamed of living a gracious country lifestyle, Canadian Home & Country brings it all to you.More than just a decor magazine, each issue is filled with:•Gorgeous homes•Antiques•Food and entertaining ideas•Gardening tipsAll with a country feel.
Country Home
10 issues per year Country decoration, renovating, antiques, foods, gardens & more.
Country Sampler
6 issues per year Brings you a unique combination of country lifestyle articles and a complete catalog of country decorating products. In the catalog section you will find folk art, reproductions and classic country collectibles and furniture. Our editorial includes room-by-room home tours and fact-packed articles.
Craft & Home Projects Decorating Digest
6 issues per year This magazine offers room design and home furnishing ideas and easy-to-make craft projects to assist the reader in decorating and beautifying his/her home.
Create & Decorate
7 issues per year Create quality folk art, needlework, painting for home decor & accessories. Formerly Craftworks.
Creative Home
4 issues per year Creative Home is a general crafts magazine that covers all aspects of crafts from cross stitch, knitting, needlework, simple quilting, decorative painting, paper & scrapbook crafts, decorating - to all kinds of seasonal/holiday crafting projects. There are 30-50+ crafts in each issue.
Decorating Digest Craft & Home Projects
6 issues per year Decorating Digest Craft & Home Projects. Digest-sized. Great home ideas- things to make and exciting home furnishings.
Designs in Machine Embroidery
6 issues per year Designs in Machine Embroidery Magazine is the leading resource for machine embroidery enthusiasts. The magazine motivates readers of all abilities with wonderfully creative how-to projects and insightful columns. Every issue contains four departments: Wearables, Home Decor, Crafts and Quilts. With features that both instruct and inspire, Designs in Machine Embroidery is the definitive reference for the machine embroidery industry.
Elle Decor
20 issues per year A home style magazine with international flair.
Hallmark Magazine
10 issues per year Hallmark Magazine is full of creative ideas to make your life simpler, better and more satisfying. Each issue will inspire you with photos of beautiful rooms that real people live in, quick & easy cooking ideas to try at home & party plans so simple the hostess enjoys her night as much as the guests
Handy
6 issues per year Handy Magazine is the Handyman Club of America's award-winning magazine. Handy is not available on any newsstand and is only sent to members. Handy covers topics from drywall to decks, kitchens to room additions and outstanding ideas, expert advice and loads of useful information about everything that has to do with home improvement, home maintenance and woodworking. Every issue of Handy is bursting with original project plans, information on tools and techniques, as well as loads of helpful tips.
Home & Design
6 issues per year Home & Design Magazine features the best of unique home fashions, elegant design options, superior services and extraordinary homes from the Washington DC, Maryland and Virginia region.
House Beautiful
12 issues per year For contemporary and gracious living.
Ladies' Home Journal
12 issues per year Celebrity interviews, recipes, health, beauty & decorating tips.
Make Magazine
4 issues per year Make unites, inspires, and informs a growing community of people who undertake amazing projects in their basements, backyards and garages.
Martha Stewart Living
12 issues per year Martha Stewart Living is a monthly publication that focuses on simple home life. With articles covering Cooking, Entertaining, Holiday, Gardening, Crafts, and Home, you are sure to find the most helpful hints to make your house into a home and transform a small gathering into a fabulous party!
Mary Engelbreit's Home Companion
6 issues per year A lifestyle magazine that inspires creativity, honors family and celebrates women's achievements both at home and in art. The magazine features art, home decor, entertaining, beauty and gardening.
Ocean Style Magazine
6 issues per year Ocean Style Magazine, the publication that presents a blend of fashion, art, culture, lifestyle and entertainment.
Old-House Interiors
6 issues per year Offering a classic approach to the designing and decoration of older homes or newer homes built in period style.
Real Simple
12 issues per year From the publishers of InStyle, try Real Simple, the magazine about a simpler life, home, body, and soul.
Romantic Homes
12 issues per year Romantic Homes focuses on the romantic lifestyle, offering design tips for home furnishings, products for decorating and accessorizing, and guides to garden and patio living.
Santa Fe Trend
3 issues per year Santa Fe Trend Magazine celebrates and showcases the finest art, interior design, and architecture of Santa Fe, New Mexico and the surrounding areas while revealing the intriguing personalities and lifestyles that characterize this artistic community. Published in Fall, Spring and Summer, readers look to Santa Fe Trends for stunning photography, thought-provoking articles, and in-depth features on the very best this region of the American Southwest has to offer.
Southern Accents
6 issues per year Brings you elegant homes, breathtaking gardens and gorgeous antiques. You'll learn to entertain with ease, decorate with style and discover new travel destinations for the best shopping and MORE!
St. Louis Homes & Lifestyles
9 issues per year St. Louis Homes & Lifestyles is your source for quality design, beautiful homes, gardening tips, design trends, remodeling ideas and everything you need to create a home that is uniquely your own. The St. Louis life is celebrated in full color with award-winning writing in every issue.
Style at Home
12 issues per year Style at HomeStyle at Home captures the spirit of innovation and the love of home. Each issue is packed with:•Inspiring interiors•Beautiful décor projects•Up-to-the-minute design and home renovation trends•Entertaining ideas•PLUS where to shop for everything in Canada!Bring out the best in your home with Style at Home!
Tea Time
6 issues per year For those who love elegant entertaining, Tea Time features recipes, table settings, china and entertaining ideas.
The English Home
6 issues per year Elegant living in Traditional/English Style.
Today's Creative Home Arts
6 issues per year Today's Creative Home Arts Magazine is packed with inspiration, ideas, insight and instruction. Only Creative Home Arts Club members/subscribers receive Today's Creative Home Arts--it's not on newsstands. Today's Creative Home Arts includes decorating ideas, wonderful recipes, entertaining events, gardening insights, craft inspirations, and gift concepts with beautiful photography and clear step-by-step instructions.
Traditional Home
8 issues per year Traditional style in decorating, furnishings, antiques, tabletop & gardens.
Utah Style & Design
4 issues per year The philosophy behind Utah Style & Design is simple—inform, inspire, and entertain. Published with the discerning homeowner in mind, our magazine is filled with innovative ideas and interesting stories, insightful writing, and lavish full-color photography. Between its covers, the magazine showcases the best and the brightest in design, products, and services for Utah homes, from beautiful interiors and decorative treatments to lush landscapes and provocative residential and commercial architecture. Utah Style & Design also celebrates Utah talent by presenting the works and expertise of local design professionals, architects, artisans, and home-related experts. With "what's haute" offerings, in-depth resource guides, and a wealth of informative advertisements, Utah Style & Design provides readers with endless ways to incorporate great design into their own homes.
Veranda
8 issues per year VERANDA is an award-winning magazine filled with exquisite photographs of fascinating homes, glorious flower arrangements, elegant tablesettings, sumptuous, tempting recipes and breath-taking landscapes. Each issue is intended to be retained indefinately in your personal library.
Victoria
6 issues per year Serenity awaits you in every issue of Victoria magazine. Unabashedly feminine, Victoria offers the best in charming home decor, gracious gardens, entertaining touches, intimate profiles of inspiring women, and off-the-beaten-path travel destinations. Leave the every-day behind with Victoria!
Waterfront Home & Design
4 issues per year Waterfront Home & Design the premiere magazine for homeowners and buyers seeking to live in and maintain a waterfront home.
Western Interiors and Design
6 issues per year Western Interiors and Design is the award-winning magazine that showcases the innovative interior design and architecture of the American West using brilliant photography and sophisticated graphic design. An invaluable resource for exploring the western states' gardens, travel or design discoveries.

---