Sponsors: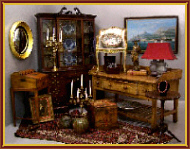 One of a Kind Antiques
HOMEPAGE click HERE
Antiques Price Guide click HERE


---
interiordecoratordesign.com
Homepage click HERE
---
Alabama Interior Decorators
Alaska Interior Decorators
Arizona Interior Decorators
Arkanas Interior Decorators
Articles Show House Blogs
Articles Show Houses Gardens
California Interior Designers
Canadian Interior Decorators Pg 2
Canadian Interior Design Firms
Colorado Interior Decorators
Connecticut Interior Designers
Delaware Interior Decorators
Events Calendar 2009
Feng Sui Interior consultants
Florida Interior Decorators
French Interior Decorators
Georgia Interior Designers
German Interior Design
Hawaii Interior Designers
Hiring a Designer or Decorator?
Idaho Interior Decorators
Illinois Interior Decorators
Indiana Interior Decorators
Interior Design Centers
Interior Design Education
Iowa Interior Decorators
Italian Interior Decorators
Kansas Interior Decorators
Kentucky Interior Decorators
Louisiana Interior Decorators
Magazines Interior Decorating
Maine Interior Decorators
Maryland Interior Decorators
Massachusetts Interior Designers
Michigan Interior Decorators
Minnesota Interior Decorators
Mississippi Interior Decorators
Missouri Interior Decorators
Montana Interior Decorators
Nebraska Interior Decorators
Nevada Interior Decorators
New Hampshire Architects
New Hampshire Interior Decorators
New Jersey Interior Decorators
New Mexico Interior Decorators
New York Decorators
North Carolina Interior Decorators
North Dakota Interior Decorators
Norwegian Designers Decorators
Ohio Interior Decorators
Oklahoma Interior Decorators
Oregon Interior Decorators
Pennsylvania Interior Decorators
Puerto Interior Decorators
Rhode Island Designers
South Carolina Interior Decorators
South Dakota Interior Decorators
Tennessee Interior Decorators
Texas Interior Designers
UK Interior Decorators
Utah Interior Decorators
Vermont Interior Designers
Virgin Islands Interior Decorators
Virginia Interior Decorators
Washington Interior Designers
West Virginia Interior Decorators
Wisconsin Interior Decorators
Wyoming Interior Decorators
---
External Links
Decorator Show Houses
--HOME PAGE
Antique Dealer Shows
International Antique Dealers Shows
SEARCH SITE HERE
SOURCES
---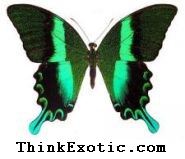 ---
interiordecoratordesign.com
Virginia Interior Decorators
Online guide to the State Of Virginia Interior Decorators, Designers, their resources, contact information, designs and decorating ideas along with VA City Architecture, significant homes, project listings showing modern city apartments, townhouses, and homes, both interior and exterior residential and commercial for both Modern and Historic properties.
Great source for Antiques and decorative accessories!   This is a fine and diverse collection of period American and European furniture, paintings, silver, and estate jewelry from the 17th, 18th, 19th, and 20th Centuries. Modernism, Arts and Crafts. http://www.OneofaKindAntiques.com
List of Towns, and Counties, Cities, Neighborhoods and Villages in Virginia served by these designors and interior decorators                                       
Counties: Accomack, Albemarle, Alleghany, Alexandria, Amelia, Amherst, Appomattox, Arlington, Augusta, Bath, Bedford, Bland, Botetourt, Brunswick, Buchanan, Buckingham, Campbell, Caroline, Carroll, Charles, Charlotte, Chesterfield, Clarke, Craig, Culpeper, Cumberland, Dickenson, Dinwiddie, Dunmore, Fairfax, Fauquier, Fincastle, Floyd, Fluvanna, Franklin, Frederick, Giles, Gloucester, Goochland, Grayson, Greene, Greensville, Halifax, Hanove,r Henrico, Henry, Highland, Illinois, Isle of Wight, Kentucky, King and Queen, King George, King William, Lancaster, Lee, Loudoun, Louisa, Lunenburg, Madison, Mathews, Mecklenburg,  Middlesex  Nansemond,  New Kent, Norfolk,Northumberland, Nottoway, Old Rappahannock, Patrick, Pittsylvania, Powhatan, Prince, Edward, Prince William, Pulaski, Rappahannock, Richmond, Roanoke, Rockbridge, Russell, Scott, Shenandoah, Smyth, Southampton, Stafford, Surry, Sussex, Tazewell, Upper Norfolk County, Washington, West Augusta, Westmoreland, Wise, Wythe, York.
Cities: Alexandria, Bedford, Bristol, Buena Vista, Charlottesville, Chesapeake, Clifton, Forge, Colonial Heights, Covington, Danville, Emporia, Fairfax Falls, Church, Franklin, Fredericksburg, Galax, Hampton, Harrisonburg, Hopewell, Lexington, Lynchburg, Manassas, Manassas Park, Martinsville, Newport News, Norfolk, Norton, Petersburg, Poquoson, Radford, Richmond, Roanoke, Salem, South Boston, Halifax, Suffolk, Virginia Beach, Waynesboro, Williamsburg, Winchester. 
Villages, Towns and Neighborhoods: Abingdon, Accomac, Alberta, Altavista, Amherst, Appalachia, Ashland, Belle Haven, Berryville, Big Stone, Gap, Blacksburg, Blackstone, Bloxom, Bluefield, Boones, Mill, Bowling Green, Boyce, Boydton, Boykins, Branchville, Bridgewater, Broadway, Brodnax, Brooknea,l Buchanan, Burkeville, Cape, Charles, Capron, Cedar Bluff, Charlotte, Chase, City, Chatham, Cheriton, Chilhowie, Chincoteague, Christiansburg, Claremont, Clarkesville, Cleveland, Clifton, Clinchport, Clintwood, Clover, Coeburn, Colonia,l Columbia, Courtland, Craigsville, Crewe, Culpeper, Damascus, Dayton, Dendron, Dillwyn, Drake's, Branch, Dublin, Duffield, Dumfries, Dungannon, Eastville, Edinburg, Elkton, Farmville, Fincastle, Floyd, Fries, Front Royal ,Gate City, Glasgow, Glen, Lyn, Gordonsville, Goshen, Gretna, Grottoes, Grundy, Halifax, Hallwood, Hamilton, Haymarket, Haysi, Herndon, Hillsville, Honaker, Hurt, Independence, Iron Gate, Irvington, Ivor, Harratt, Jonesville, Kelle,r Kenbridge, Keysville, Kilmarnock, La Crosse, Lawrenceville, Lebanon, Leesburg, Louisa, Lovettsville, Luray, Madison, McKenney, Melfa, Middleburg, Middletown, Mineral, Monterey, Montross, Mount, Crawford, Mount Jackson, Narrows, Nassawadox, New Castle, New Market, Newsoms, Nicklesville, Occoquan, Onancock, Onley, Orange, Painter, Pamplin City, Parksley, Pearisburg, Pembroke, Pennington Gap, Phenix, Pocahontas, Port Royal, Pound, Pulaski, Purcellville, Quantico, Remington, Rich Creek, Richlands, Rocky Mount, Round Hill, Rural, Retreat, Saltville,Saxis, Scottsburg, Scottsville, Shenandoah, Smithfield, South Hill, St. Charles, St. Paul, Standardsville, Stanley, Stephens City, Stony Cree,k Strasburg, Stuart, Surry, Tangier, Tappahannock, Tazewell, The Plains, Timberville, Toms Brook, Troutdale, Troutville, Urbanna, Victoria, Vienna, Vinton, Virgilina, Wachapreague, Wakefield, Warrenton, Warsaw, Washington, Waverly, Weber City, West Point, White Stone,Windsor, Wise, Woodstock, Wytheville. 

Wonderful article on Virginia and its history http://en.wikipedia.org/wiki/History_of_Virginia
Offfical Virginia website office of Tourism http://www.virginia.gov/cmsportal2/
Virginia Architecture Architectural sites and Advisory Boards http://www.greatbuildings.com/places/va.html
Index to art and Architecture in Virginia http://www.bluffton.edu/~sullivanm/virginia/virginiaindex.html
Deocorating Blog " One mans trash is another mans treasure" http://myinteriordecorator.blogspot.com/
List of some of the best INTERIOR DESIGNERS in Virginia: 
Artdemes Design 22 W Lee St. Warrenton, VA 20186 (540)729-6553
Barbara Hawthorn Interiors 1950 Valley Wood Rd. McLean, VA 22101 (703)241-5588
Barry Dixon Inc 8394 Elway Ln. Warrenton, VA 20186 (540)341-8501
Brad Weesner Design, LLC. Virginia - Washington DC - Maryland (301)631-0990
CDM & Assocs PO Box 9671 Alexandria, VA 22304 (703)409-4914
Caldwell-Beebe Interiors 1219 Stuart Robeson Dr. McLean, VA 22101 (703)790-1183
Carol Magone Donnelly 8500 Overbrook Rd. Fairfax, VA 22031 (703)698-1010
Carol Pipes Interior Design 10620 Patterson Ave. Richmond, VA 23233 (804)740-1069
Color Design by Deborah, Northern Virginia (703)956-6828
Corporate & Franchise Interiors 10221 Brook Rd. Glen Allen, VA 23060 (804)262-9220
Creative Expressions 10541 Greene Dr. Lorton, VA 22079 (703)339-8525
Creative Room Makeovers - Fredericksburg & Northern Virginia
Daydreams Interior Specialties 4916 Riverside Dr. Richmond, VA 23225 (804)231-1880
Decor by Denise - Virginia - Washington DC - Maryland (703)714-7343
Decor & You - Sandra Hambley - Herndon, VA (571)323-3147
Decor & You - Suzan Marshall - Richmond Region, Virginia (804)639-3396
Design Atelier 218 N Lee St. Alexandria, VA 22314 (703)549-6442
Design Exchange 3911 Old Lee Hwy. #41E Fairfax, VA 22030 (703)691-1200
Design Source 7730 Whitepine Rd. Richmond, VA 23237 (804)275-3988
Ellen Brotman Interior Designs Fairfax, VA (703)573-6100
Gary Inman Interiors 3215 Monument Ave. Richmond, VA 23221 (804)358-7506
Golden Interiors 6548 Little Ox Rd. Fairfax Station, VA 22039 (703)425-9050
Gwathmey Design Group 2119 E Franklin St. Richmond, VA 23223 (804)648-6212
HL Reed Design 2006 E Franklin St. #103 Richmond, VA 23223 (804)644-5177
Houseworks Interiors 817 S Washington St. Alexandria, VA 22314 (703)519-1900
Hughes Design Assocs 1487 Chain Bridge Rd. #100 McLean, VA 22101 (703)442-3200
I. Michael Interior Design - Virginia - Maryland - Washington DC
Innospace 5545 Lee Hwy. Arlington, VA 22207 (703)536-7666
Inside Out Interiors 10120 Lawyers Rd. Vienna, VA 22181 (703)242-4664
Interior Identity 5901 Mt Eagle Dr. #711 Alexandria, VA 22303 (703)329-6262
Interiors by Patricia Jackson 307 S Loudoun St. Winchester, VA 22601 (540)662-7350
Interior Transformations, Midlothian/Richmond, VA (804)307-4553
Interiors by Victoria Sanchez 2611 Childs Ln. Alexandria, VA 22308 (703)966-2181
KSA Interiors 4144 Innslake Dr. Glen Allen, VA 23060 (804)527-0131
Lascaris Design Group 6801 Whittier Ave. McLean, VA 22101 (703)556-8895
Le Classique Interiors 5780 Bencrest Wy. Haymarket, VA 20169 (571)261-1875
Liza Jane Interiors 21802 Leatherleaf Cir. Sterling, VA 20164 (703)966-1554
Margaret Rader Interior Design 339 Rural Acres Dr. Beckley, WV 25801 (304)255-0272
Martha Child Interiors 22879 Glenn Dr. #140 Sterling, VA 20164 (703)708-7250
Michael Roberson Interior Design 4320 Lorcom Ln. Arlington, VA 22207 (703)527-9010
Niles Bolton Assocs 1423 Powhatan St. #1 Alexandria, VA 22314 (703)836-0915
Portfolio Kitchens 10417 Lawyers Rd. Vienna, VA 22181 (703)242-0330
Proxemic Design Group 14984 Slippery Elm Ct. #A Woodbridge, VA 22193 (703)878-0290
Room Whispers - Fauquier, Fredericksburg & Northern VA (703)447-8058
R & S Designs 526 Beulah Rd. NE Vienna, VA 22180 (703)938-4440
Raymond Griffis Interiors 508 Libbie Ave. Richmond, VA 23226 (804)288-1436
Sassy Spaces - Fredericksburg, Culpepper & Northern VA (540)220-1616
Shades of Design, Northern VA (703)402-2670
Sterling Design Group 6691-A Colonnades Dr. Warrenton, VA 20187 (540)351-0045
Susan Gulick Interiors 12021 Sunset Hills Rd. #200 Reston, VA 20190 (703)674-0332
Suttondesign 203 E Luray Ave. Alexandria, VA 22301 (703)549-5739
Venute Interiors 6819 Elm St. #6 McLean, VA 22101 (703)821-2427

Virginia Interior Design Colleges and Universities. http://www.uscollegesearch.org/virginia-interior-design-colleges.html
Interior design school review and design schools http://www.interiordesignschoolreview.com/virginia/index.html
Virginia chapter American Society of Interior Designers http://www.asidva.org/id44.htm
Articles by Virginia Toomey "Decorating your home is a wonderful opportunity to express your personality. It should be a fun and rewarding experience!" http://www.redesignbydesign.com/article.htm
Article on 3D Design and Presentation Software http://findarticles.com/p/articles/mi_m0EIN/is_2005_March_3/ai_n11842851
Virginia Interior Design Technical Schools: http://www.technical-schools-guide.com/virginia-interiordesign-schools.html
Internation Interior Design Association of Virginia and West Virginia  http://www.iidavawva.org/
University of Virginia – Interior Design/Architecture  http://www.iidavawva.org/
Article on decorating a Virginia Farm House with photographs
http://www.hgtv.com/hgtv/dc_design_other/article/0,,HGTV_3379_1397631,00.html
List of some of the best Virginia Landscape Architects for construction law - architectural modeling and delineation, architectural photography, questions on building materials, building products, construction iInsurance and bonds

Gregg Bleam Landscape Architects - 110b Second Street NE 202 Charlottesville, VA 22902
Phone: 434.977.3232 Fax: 434.977.3200
Chapel Valley Landscape Co. - 21617 Cedar Lane Dulles, Virginia 20166
Phone: 703-406-0802 Fax: 703-406-9251 
Frazier Associates - 213 North Augusta Street Staunton, Virginia 24401 
Telephone 540.886.6230 Fax 540.886.8629 
Frazier Associates is an award-winning design firm located in Staunton, Virginia. Their portfolio includes a wide-range of projects for commercial, residential, municipal and institutional clients.
Images Landscape Architecture, Inc. - 5302 Jule Star Drive Centreville (County: Fairfax) va 20120 Telephone: Walter Ryu, ASLA, RLA Fax: 703.266.3502 Email: info@imagesla.com States: Virginia-Washington D.C metropolitan area. Award winning landscape design-build firm specializing in custom high-end luxury landscapes of residential and commercial projects. swimming pool and spa, outdoor kitchen, fireplace, arbor , stone masonry and patio,entry driveway, and any home improvement in Northern VA and Maryland, Washington D.C.
LaPierre Studio - 1212 Prince Street Alexandria, VA 22314t. 703.836.5168 f. 703.836.5178 e. studio@lapierrestudio.com 
Founded in 1983 as a design-oriented office, lapierre studio provides landscape architecture services to individuals and organizations interested in creating projects that enhance our lives, while respecting the qualities of the natural environment. Their work involves designs for both large and small landscapes, with some projects encompassing several city blocks and others less than fifty feet square. 
Lost Creek Landscapes, L.C. - 25279 Pleasant Valley Road Lot 1 Chantilly, VA 20152Email: lostcreek@cox.net Tel: 703-263-1740 Fax: 703-263-1740 Lost Creek Landscapes is an award winning landscape design/build firm located in Chantilly, Virginia.They specialize in all areas of landscape masonry including patios, walks, entry features, retaining walls and natural and formal water features. We primarily serve the Northern Virginia region and the Washington, DC Metropolitan areas.
Mast Landscapes, Inc. - 917 Cottontail Trail Mt. Crawford, VA 22841 
Phone: 540.432.0788  Innovative designs for residential and commercial sites, new or existing Attention to detail at every phase of the design and installation process Extensive horticulture. 
McKee Carson - 301 East Hill Street Charlottesville, VA 22902 Phone: 434.979.7522 Fax: 434.977.1194
Rhodeside & Harwell, Incorporated - 320 King Street, Suite 202 Alexandria, VA 22314
Phone: 703-683-7447 Fax: 703-683-7449 E-mail: rhi@rhodeside-harwell.com 
Rhodeside & Harwell, Incorporated has been providing landscape architecture and planning services since 1986. Located in Alexandria, Virginia near Washington, DC, the firm is a woman-owned enterprise that provides services to clients locally, nationally and internationally. Rhodeside & Harwell works for both public and private sector entities. 
Gardenwise, Inc. - 4111 North 18th Road Arlington, VA 22207 Phone: 703.243.5982 Fax: 703.243.5984  J. Mark White 
GEOSCAPE, INC. - P.O. BOX 552 MERRIFIELD,VIRGINIA 22116 PHONE: 703-716-5660 FAX:703-716-5661 info@geoscapeinc.com Geoscape, Inc. is an award winning, full service, landscape architecture design/build company serving the northern Virginia, Maryland and Washington, DC areas. For over 15 years providing its clients with unique and creative landscape and hardscape solutions to a wide variety of services, including: landscaping, patios, retaining walls, walkways, driveways, decks, screened porches, grading, drainage, swimming pools/spas, irrigation systems, outdoor lighting, and much more.
Grogan Bower & Taylor - DESIGN GROUP, PC 201 East Main Street, Suite 100 Salem, Virginia 24153
Phone: 540-387-9100 Fax: 540-387-9101
Grogan Bower & Taylor DESIGN GROUP, PC offers consulting services in landscape architecture, engineering and land planning to a wide client base throughout Virginia and the mid-atlantic region. As Landscape Architects, Engineers and Land Planners with over 40 years of combined experience in all facets of site design.
Haile Landscaping Design, Inc. - PO Box 25 Blacksburg, VA 24063-0025 Phone: (540) 951-8733 Fax: (540) 951-4877 Contact email: info@hailescapes.com  Haile Landscape Design was established in 1998. They excel in the fields of landscape design and construction. Also, this company would handle the complexities and intricacies of residential landscapes as well as the planning of larger commercial projects.  
Harvey Design Land Architects - 901 Jefferson St, Suite 208 Lynchburg VA 24504
Telephone: 434-528-5184 Fax: 434-846-6243 Email: proctor@hdla.biz States: Virginia, North Carolina Located in historic downtown Lynchburg VA, Harvey Design Land Architecture offers Site Design, Land Planning and Landscape Architecture for Municipality, Commercial, Education, Health Care, Roadway Beautification, Historic and High-End Residential clients
Higgins & Gerstenmaier - 8501 Patterson Avenue Richmond, VA 23229 Phone: (804) 740-7500 Fax: (804) 740-1620 jberry@1hg.net Higgins & Gerstenmaier is a full service Land Planning/Landscape Architecture design firm offering a depth of project experience difficult to match. Higgins & Gerstenmaier was formed in the new millennium by the joining of two prominent design firms (Higgins Associates and Gerstenmaier Design Studio) The firm is able to offer its clients master planning and project identification design, site planning, hardscape design, and signature landscape architectural design. Our design approach consists of a detailed site analysis through conceptual alternatives, construction documentation using the latest technology, and comprehensive construction administration and project management.
Land Planning & Design Associates, Inc. - 310 E. Main Street, Suite 200 Charlottesville, VA 22902 Phone: 434.296.2108 Fax: 434.296.2109 Toll Free: 888.781.5732 LPDA@lpda.net LPDA is a landscape architecture and planning consulting firm providing services since 1970. LPDA is known for its work in parks and recreation, trails and greenways, transportation design, streetscapes, Department of Defense projects, higher education facilities and historic properties. 
Susan Schlenger Landscape Design - 611 N. Boston lRoad Troy (County: Fluvanna) Virginia 22974 Telephone: 434-589-4327 Email: schleng@fastmail.net States: Virginia  Landscape designer Susan Schlenger provides landscape design and project management services to clients in Virginia. 
Studio 39 Landscape Architecture, P.C. - 6416 Grovedale Drive, Suite 100-A Alexandria, VA 22310 Phone: (703) 719-6500 Fax: (703) 719-6503 Contact email: jplumpe@studio39.com 
Urban Resource Group, a division of Kimley-Horn and Associates, Inc - 13221 Woodland Park Road Herndon (County: Fairfax) VA 20171 Telephone: 703-674-1300 Fax: 703-674-1350 Email: dan.biggs@kimley-horn.com States: Nationwide and locally Delaware, Maryland, Pennsylvania, Virginia, and West Virginia. Urban Resource Group provides landscape architecture and planning services to municipal and private sector clients throughout the country, specializing in streetscape and urban revitalization. As a division of Kimley-Horn and Associates they have a professional staff of over 1000.
---